Burbank Police received a call just before 4 pm on Thursday, August 17 of a suspicious package next to the steps of the SpiritWorks Center for Spiritual Living on the corner of Heffron and Pass. Ave.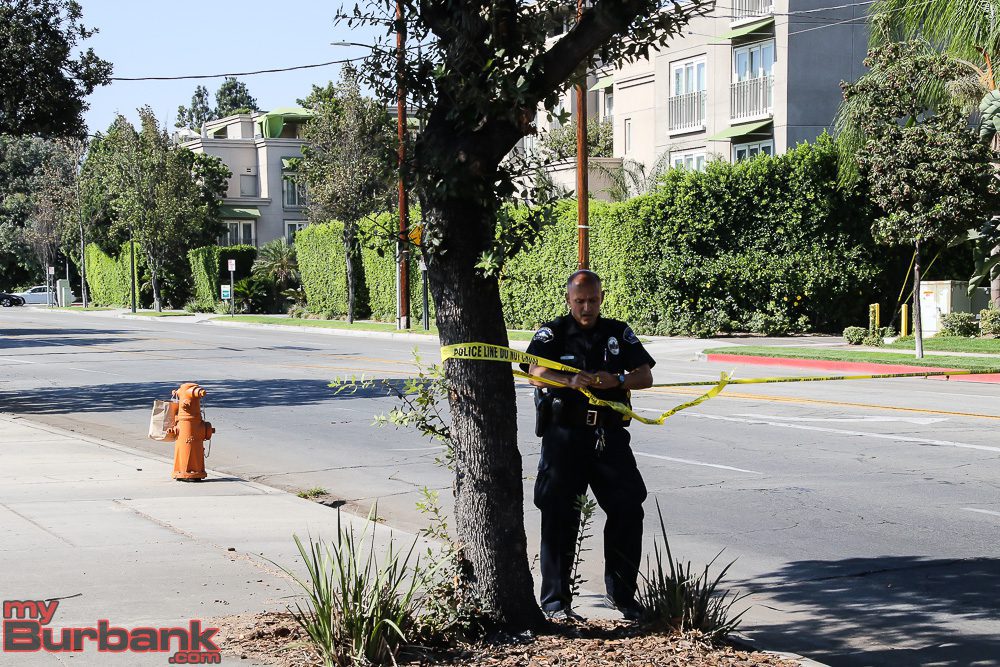 Police quickly responded to the scene and immediately started to secure the area with police line tape, closing off the area to all traffic and pedestrians. They closed Pass Ave. between Alameda and Oak and had CHP shut down the Pass Ave. off-ramp from the Ventura Freeway.
While Von's was not shut down, there was no traffic allowed into the parking lot from Pass Avenue and the stores remained open during the duration of the event. The Bank of America closed for business during the incident.
Don Schilling, a employee of SpirtWorks, said he called police when he saw the black case next to the stairs of the main entrance.
Los Angeles County Bomb Squad arrived on the scene and deployed their robot to first investigate the package, then detonated a water based explosive next to it before members of the bomb squad came down to retrieve it.
It turned out to have probably have belonged to a transient with the box filled with clothes. There was also an orange sweatshirt on a Buddha statue that police retrieved from the property.
Police reopened the area to traffic just after 6 pm.