The Burbank High boys' basketball knew that a win over Burroughs High in the regular season finale would guarantee a CIF Southern Section playoff berth.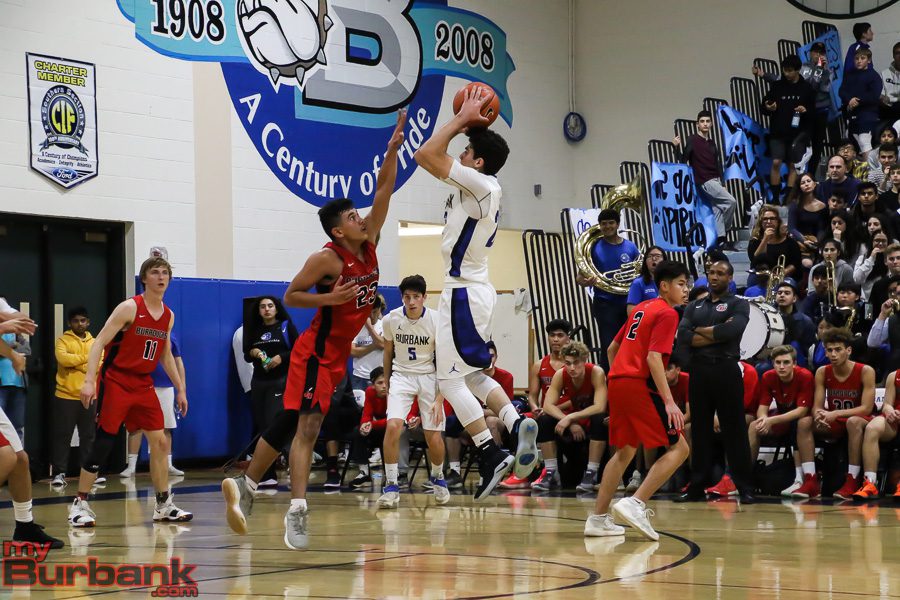 As a result, the host Bulldogs played focused and determined in an 83-49 contest over the visiting Indians, who won the first meeting between the two rivals.
"They've been thinking about it the last two days," Burbank coach Ernest Baskerville said of the playoffs. 'They've been excited about playing this game. They understood the last time we played them, they kicked our butt."
Burbank (17-11 overall, 8-6 in the league) jumped out to a 22-10 lead at the end of the first quarter and were never threatened by the Indians, who finish the season with an 11-16 overall mark, 4-10 in the league.
"They were ready to go from the beginning. They wanted revenge and they played well and shot the ball well and we got behind and couldn't recover," Burroughs coach Allan Ellis said.
Burbank converted 20 of 33 shots it took in the first half and hit five of 14 attempts from three-point range.
The Bulldogs led 47-23 at halftime and continued to shine in the third quarter by taking a 66-33 lead going into the final quarter.
Miles D'Agostin, who had six 3-pointers, finished with a game-high 22 points. Erik Harutyunyan had 18 points.
Guram Dumbadze had 12 points, Jalen Clark, Leo Tahmasian and Isaac Anglade each had seven for the Bulldogs. Ben Burnham and Jared Pasion each had three points. Kevin Sarkes and Abiel Pearl each had two points.
Burroughs was led by Nick Garcia, who had 14 points. Bryan Oasey had 13 points, Aaron Amanios had nine points and Emery Goulet had four points.
Sammy Solis and Evan Zamora each had three points. Carson Cardenaz had two points and Peter Filippi had one point.
Baskerville is hopeful the CIF playoff selection committee will look at the Bulldogs' strength of schedule.
"Hopefully we get a good draw if you look at the teams we've played. We've played Camarillo, Valencia, Calabasas, King-Drew, Crossroads," he said.