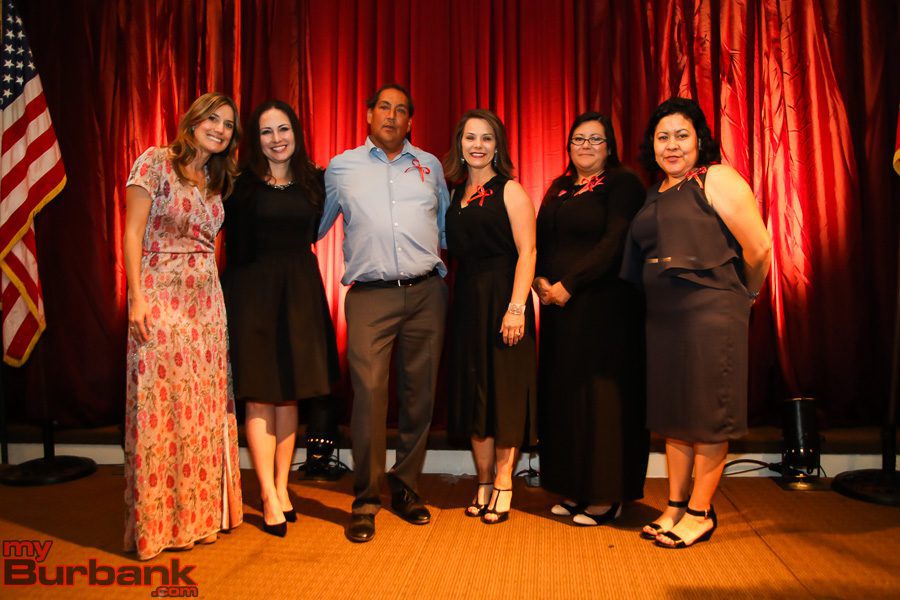 Burbank Council PTA recognized 55 members of the Burbank community with Honorary Service Awards on Tuesday, April 19, at the organization's 67th annual gala event honoring some of Burbank Unified School District's most dedicated volunteers.
The Burbank Council PTA also honored its outgoing President, Amy Kamm, with a Continuing Service Award, and John Costanzo, BUSD Mental Health and Wellness Coordinator, with an Outstanding Administrators Award.
Parent volunteers, outstanding teachers and administrators from BUSD's 11 elementary schools, three middle schools and two high schools were nominated by each school's PTA organization for the Honorary Service Awards.
"We were happy to honor some of the finest people for their efforts in our schools and in our community and give them some well-deserved recognition and a fun evening out," commented Burbank Council PTA Honorary Service Awards Chairman Pam Paterra,
All recipients were presented with Certificates of Recognition from the office of Senator Anthony Portantino. Cub Scout Pack 50 performed the flag ceremony.
The John Muir Middle School Instrumental Music Association's Chamber String Ensemble, the John Burroughs High School IMA Jazz Combo and the Burbank High School Vocal Music Association's mixed vocal a capella group, Burbank Voices, entertained the attendees.
Board of Education members Larry Applebaum, Dr. Roberta Reynolds, Char Tabet and school board member-elect, Steve Frintner, were on hand to recognized the honorees.
Burbank Unified School District Superintendent Matt Hill, Assistant Superintendent of Instruction Dr. Tom Kissinger, Assistant Superintendent of Curriculum and Assessment Sharon Cuseo, Director of Secondary Education Dr. John Paramo, Director of Elementary Education Dr. Peter Knapik, Director of Safety and Student Services Dr. Brian O'Rourke, Director of Human Resources Anita Schackmann and Peggy Flynn, Arts & CTE Coordinator, were also in attendance.