A year ago the Burbank High girls' tennis team had to go through a wild-card playoff match before advancing to the quarterfinals of the CIF Southern Section playoffs for the first time since 2003. With a solid core returning, the Bulldogs could be in contention for a section title, especially since they remain in Division 2 for the playoffs. Burroughs will compete in Division 3 should it qualify for the playoffs.
Burbank
The Bulldogs went 11-5 last year and finished third in the tough Pacific League behind Arcadia and Crescenta Valley. They are led by returning No. 1 singles player Kristina Kirakosyan, who will be a junior.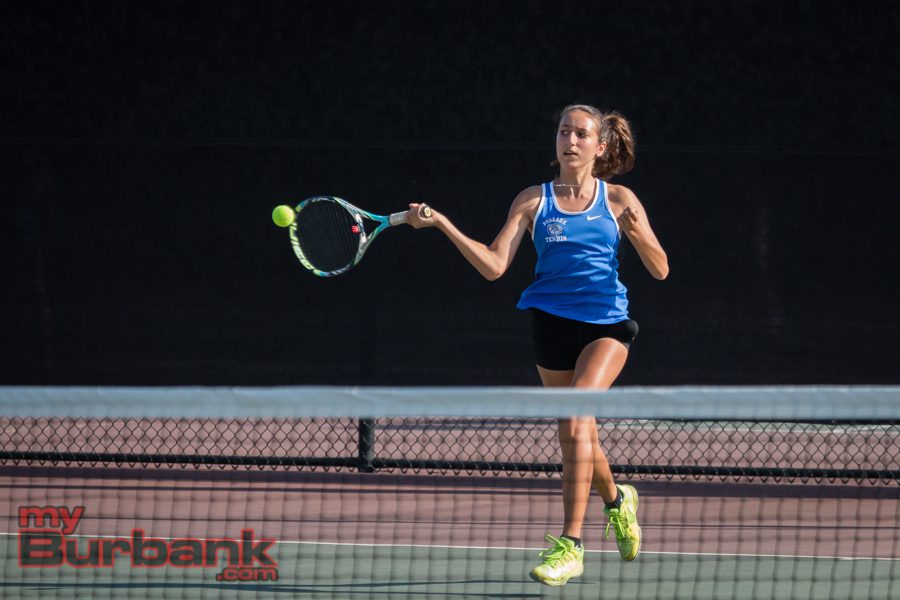 Also back is senior Johana Faraj, who played No. 3 singles last year.
Sophomore Siya Joshi is expected to fill one of the other singles positions.
In doubles, Burbank returns three of its players.
Sophomore Jinette Faraj is back  as is junior Natalie Khachikian. Senior Daisy Kim also returns.
The top newcomer in doubles is freshman Elli Sumera.
Burroughs
The Indians did not qualify for the playoffs last season and return four varsity regulars from a year ago.
Senior Sandy LeMay is the lone returning singles player.
Savannah Dorris, who was one half of the No. 1 doubles team last season is also back.
The No. 2 doubles team of Phuong Nguyen and junior Alice Weber are both back.
The rest of the team is young and inexperienced.
Seniors Vicky Shagrikyan, Sara Hawa and Pranathi Darbhala will be competing for spots.  Juniors Suzy Kim, Mikayla Haynes and Irish Demesa are also in the mix. Sophomore Elizabeth Fraser and freshmen Lauren Pieri, Isabella Harris Bermudez and Isabella Munguia are also looking to crack into the varsity lineup.
Rick Assad contributed to this story.