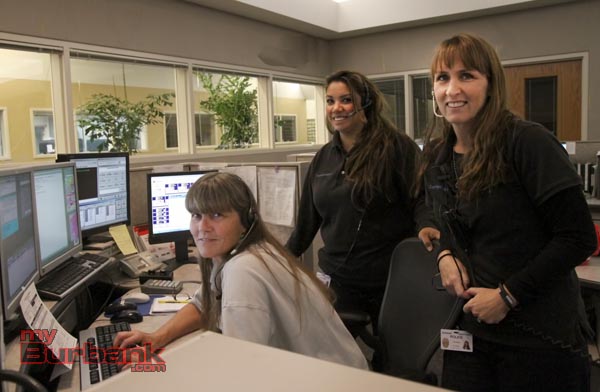 On Tuesday, October 22nd, the Burbank Police Department Communications Center became only the second law enforcement agency in the State of California to receive certification from the National Center for Missing and Exploited Children (NCMEC). The certification process included training and policy revisions meeting the best practice standards established by NCMEC. The certification has better prepared our dispatchers to handle these critical cases.
NCMEC Assistant Director of Training and Outreach Craig E. Hill presented the recognition at the City Council meeting. On hand to receive the award (from left to right) was Deputy Chief Tom Angel, Mayor Emily Gabel-Luddy, Captain Ron Caruso, Communications Operator Rita Smith, Communication Supervisor Fay Martin, Communications and Craig Hill.
The Department is grateful for its partnership with NCMEC, the training they provided to the  Communications Center and policy guidance. NCMEC will now use the revised Burbank policy as a national model for other law enforcement agencies.