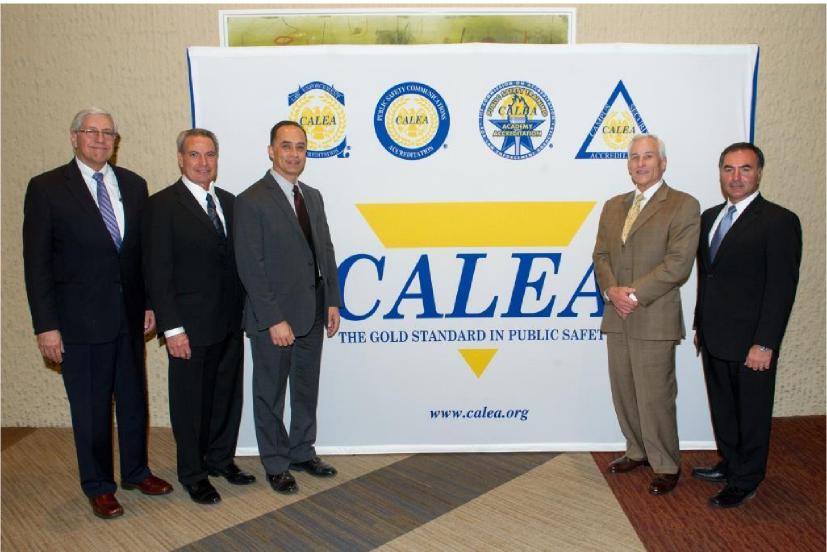 Since 2014, the Burbank Police Department has been recognized as an accredited law enforcement agency by the Commission on Accreditation for Law Enforcement Agencies, Inc. (CALEA®). Achieving this accreditation requires voluntary compliance with over 480 law enforcement standards established by CALEA® based on best practices.
The Burbank Police Department is seeking re-accreditation by CALEA® and is scheduled for an upcoming on-site assessment. Verification by the Assessment Team that the Burbank Police Department meets the Commission's standards is part of the voluntary process to achieve law enforcement accreditation—a highly valued recognition of public safety professional excellence.
"CALEA accreditation demonstrates the Department's commitment to excellence and professionalism and is intended to increase community and staff confidence in the Department," said Burbank Police Chief Scott LaChasse.
The CALEA® on-site assessment will occur during the week of July 24, 2017. Once assessors complete the review of the Department, they will report back to the full Commission which will decide if the Burbank Police Department is to be granted re-accreditation. The accreditation is for a three year period, during which the Department must submit annual reports attesting to continued compliance with the standards under which it was initially accredited.
As part of the on-site assessment, Department employees and members of the public are invited to attend a Public Information Session to offer comments. The Public Information Session will be held on July 24, 2017 at 6:00 P.M. in the City of Burbank Community Services Building, Room #104, which is located at 150 North Third Street in Burbank.
Copies of the standards with which the Burbank Police Department must comply will be available at the front counter of the Burbank Police Department and electronically via www.burbankpd.org.
Questions about the Burbank Police Department's accreditation process may be directed to the Department's Accreditation Manager, Captain Armen Dermenjian, at (818) 238-3217. For more information regarding the Commission on Accreditation for Law Enforcement Agencies, Inc., please contact to the Commission at 13575 Heathcote Boulevard, Suite 320, Gainesville, Virginia 20155, or by phone at (703) 352-4225, or email: calea@calea.org