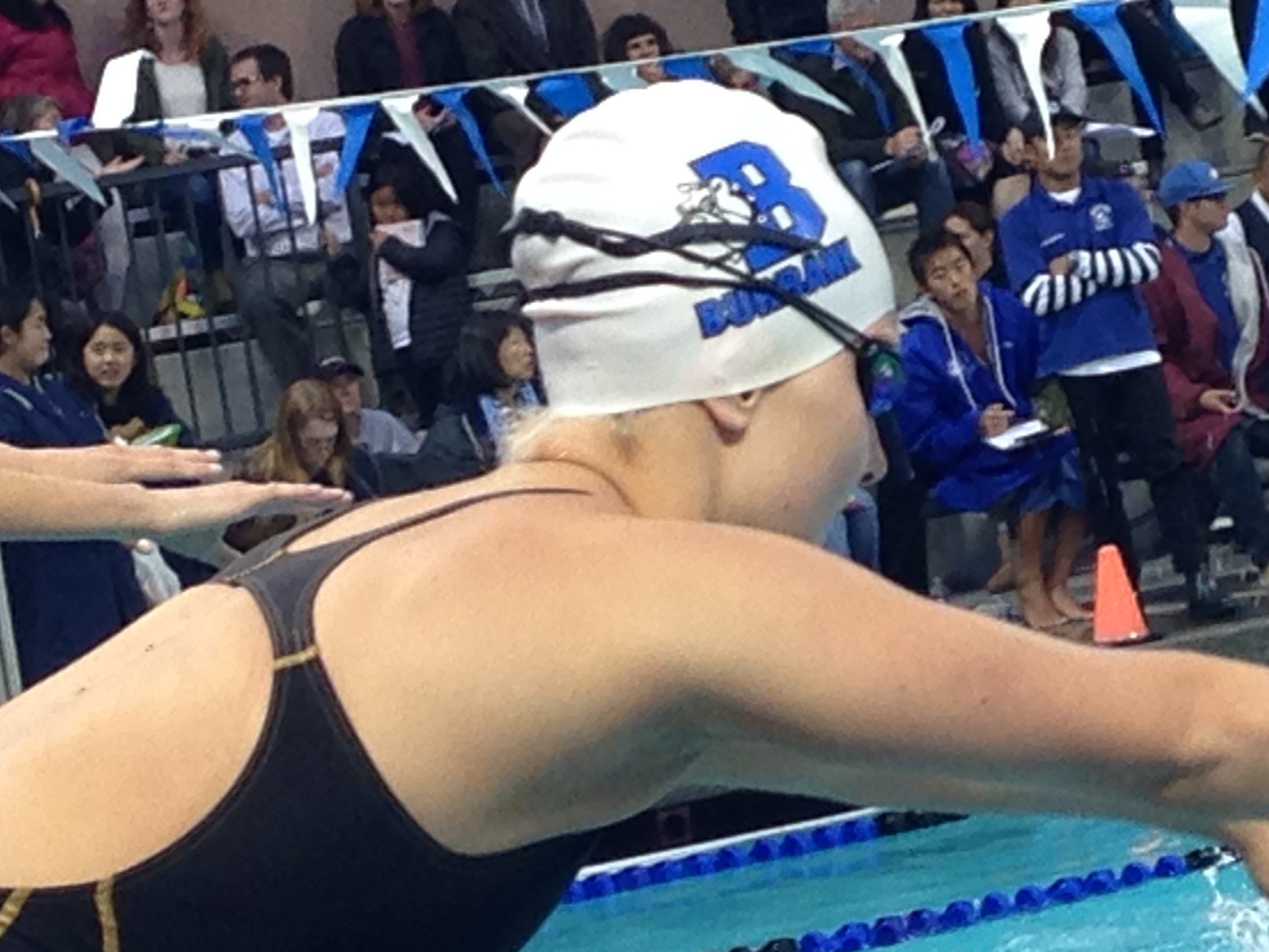 Burbank High junior Roman Rostomyan knows he isn't the fastest swimmer in the butterfly in the Pacific League.
But that didn't stop Rostomyan from working to be the league's best.
Thursday he won the 100-yard butterfly in the Pacific League championships in  52.46 seconds, a personal best.
"I was shooting for an automatic qualifying time in CIF and my teammates pushed me to go faster," Rostomyan said.
Rostomyan had lots of teammates around him. Many were fellow Bulldogs. Some were Rose Bowl Aquatics teammates from schools across the league. Among those is Glendale High junior Trenton Julian, who is one of the fastest swimmers in the nation and has already qualified for the U.S. Olympic Trials in the 200-meter butterfly. Julian, the defending CIF Southern Section champion in the 100 butterfly, elected to pass on the event in league finals.
Rostomyan said seeing Julian has motivated him.
"He pushes me to go faster," Rostomyan said. "I like to have someone to strive to reach."
Rostomyan was the only varsity league champion amongst Burbank and Burroughs as the meet was dominated by Crescenta Valley, which won all four divisions. Arcadia finished in second place in all four divisions.
He was also part of Burbank's 400 yard freestyle relay team, which finished third, but shaved off a few more seconds of their school record. The team that also included Aki Arlington, Ashot Gavurmadzhyan and Justin Miller finished in 3:23.81. Their previous best had been 3:27.96.
Burbank's girls' 200 medley relay team of Michelle Morlock, Ashley Hinterlong, Melissa Udall and Angelic Perez finished third in 2:02.62.
Arlington took third in the boys' 50 freestyle (22.63) and was third in the 100 free (50.31).
For Burroughs' Kyra Helfrich was fifth in the 100 freestyle (56.49). Mia Fallon was fourth in the 500 free (5:48.01).
Burroughs was second in the girls 200 free relay. The team of Helfrich, Mikayla Gardner, Lily Marsh and Cami Christopher finished in 1:49.23.
Burbank's boys' 200 free relay team of Arlington, Nathan Rho, Miller and Rostomyan finished in 1:31.49.