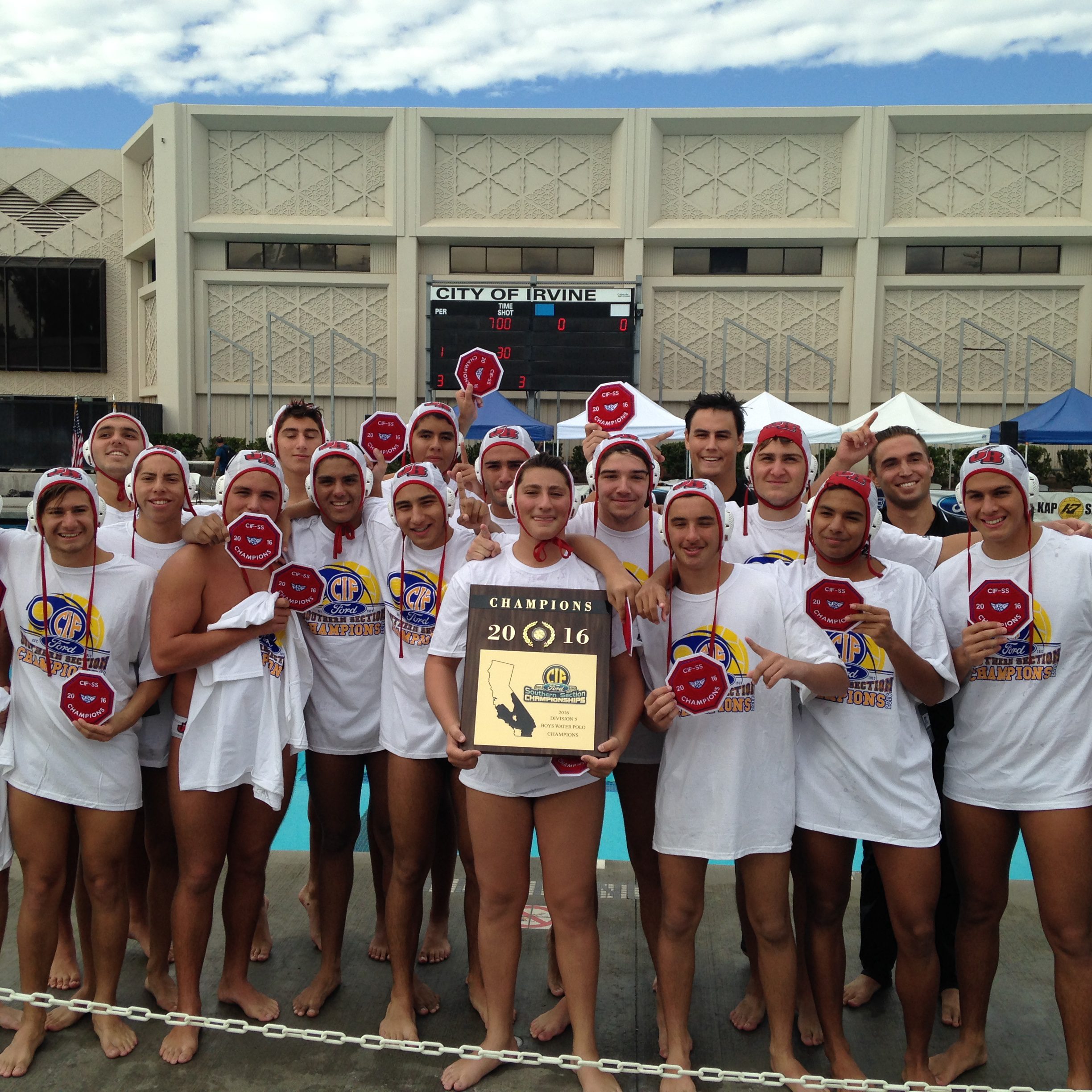 The Road to Ring motto that the Burroughs High boys' water polo team adopted before the start of the season went from a fantasy to reality Saturday morning.
The third-seeded Indians defeated San Juan Hills of San Juan Capistrano 12-7 to win the CIF Southern Section Division 5 title at William J. Woollett Aquatics Center in Irvine.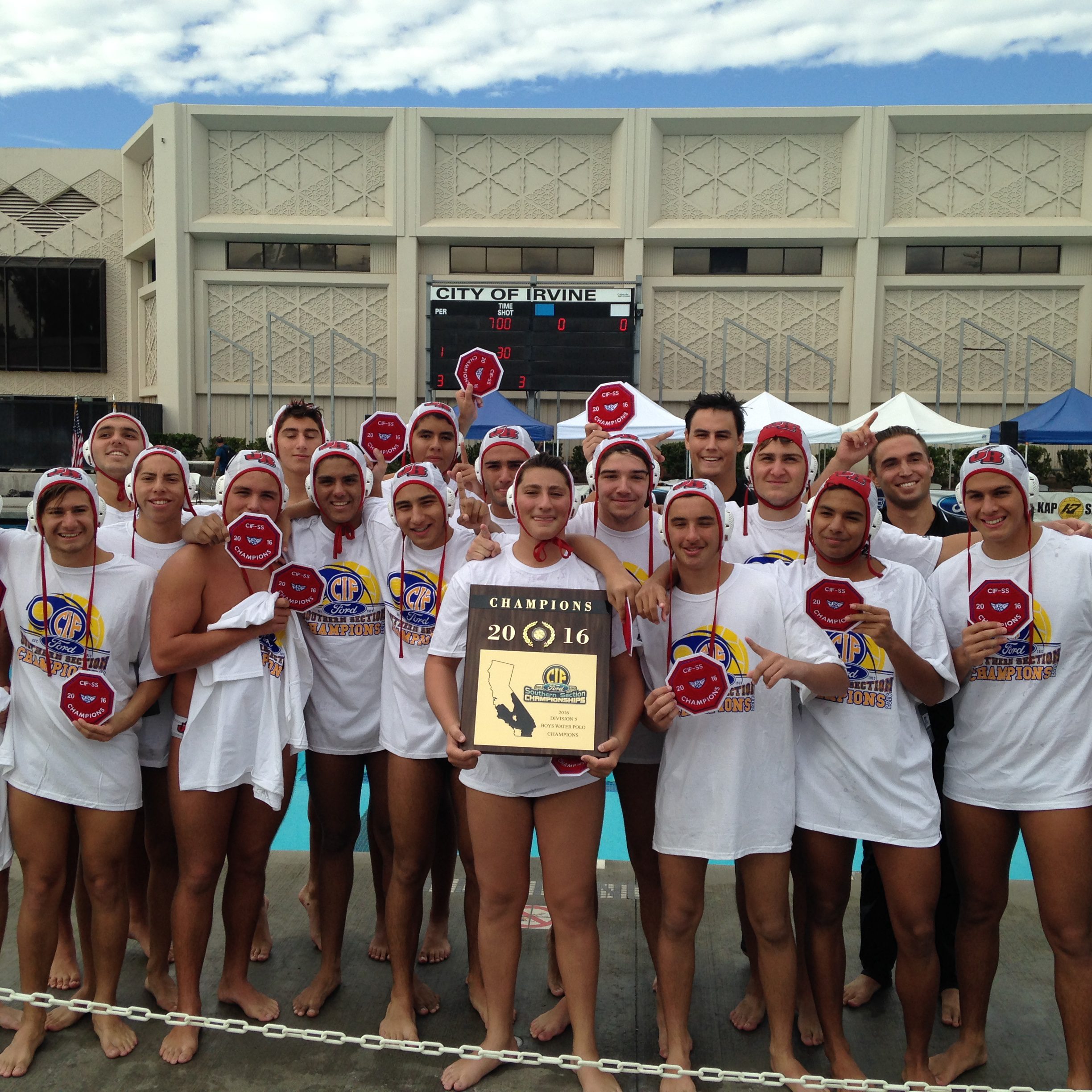 "It feels really amazing. We've worked very hard this season," said David Arakelyan, who was one of two Burroughs players to score four goals. "From two years ago to be 4-21, we came back and brought this program to turn around. This moment feels great."
Burroughs coach Jacob Cook has also been amazed at the turnaround of the program.
"They had the Road to Ring slogan since before the first game," Cook said. "That was our common goal. We had a bunch of tournaments over the summer. We did really well in those and I think at that point they knew we were going to do well. Our first win of the season against Notre Dame was a big confidence booster. I don't think we had ever beaten them."
Burroughs (25-8) pressured its opponent right from the first whistle.
The Indians scored just once in the first quarter, but forced San Juan Hills goalie Andrew Mansoor to make eight saves.
Burroughs scored three more times in the second quarter to go up 4-0 at halftime.
Aram Nordanyan had two of his four goals in the quarter and Arakelyan added another.
Burroughs went up 5-0 before San Juan Hills (18-12) got on the board at the 4:41 mark of the third quarter.
The Stallions went on a run and got within 7-4 with 19 seconds left in the third.
But J.J. Ambartsumyan put a shot in the lower left corner with 5 seconds left to and give Burroughs a four-goal cushion going into the final period.
Ambartsumyan, who finished with three goals, scored the first goal of the fourth period and Marko Vucetic and Nordanyan followed up as Burroughs went up 11-4 with 4:10 to play.
Arakelyan added another goal to make it 12-5.
"We just put in a lot of work. In the summer we would go two a days," Arakelyan said of his team, which finished second in the Pacific League. "We played some great teams in league like Hoover and Crescenta Valley. That helped us to get to where we are right now."
Nordanyan, who is a senior, reflected on his final match of his career.
"In the summer we started scrimmaging and we knew we needed work and we kept improving from our mistakes and we won CIF," he said.
Burroughs sophomore goalie Andre Abramyan finished with 11 saves. The Indians forced San Juan Hills goalie Andrew Mansoor to make 17 saves.