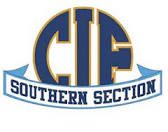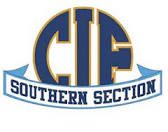 Boys Basketball
Division IA playoffs
No. 3 Westlake 63 Burroughs 38
The Indians struggled on the road in the first round defeat at the hands of the Warriors. Westlake jumped out to a 31-13 lead at halftime and never looked back. Steven Hubbell recorded 7 points, 6 rebounds, 5 assists and 4 steals for Burroughs which ended the year 13-13 overall and 5-9 in league (6th place).
No. 1 Loyola 82 Burbank 55
The Bulldogs fought hard early on but were eventually overwhelmed on the road by the top-seeded Cubs. Trailing 19-17 after the first quarter, BHS couldn't stay with Loyola who took a commanding 45-26 lead into halftime. Michael Woods scored 13 points as Burbank finished the year 12-15 overall and 4-10 in league (7th place).
Girls Basketball
Division 1A playoffs
No. 4 West Torrance 54 No. 1 Burroughs 31
The Lady Indians fell in the CIF Division 1A semifinals on the road. Falling behind 14-5 after the first quarter and 21-10 at the half, Burroughs couldn't mount a rally to catch the Warriors. The lead for West Torrance increased to 35-21 after three periods. Sienna Brown led the Lady Indians with 17 points and 8 rebounds.
It was a magnificent season for Burroughs (30-3, 14-0) as they finished with a school record 30 wins against just three defeats including a 26-game winning streak that marked the longest active streak in the Southern Section until the loss to West Torrance. The Lady Indians won their third consecutive league title and fourth in five years going undefeated for the second year in a row. This was the farthest a Burroughs girls basketball team had ever advanced in the CIF playoffs.
No. 1 Burroughs 54 Peninsula 45 (see story)
No. 1 Burroughs 45 Westminster 25 (see story)
No. 1 Burroughs 57 Santa Fe 32 (see story)
Foothill 73 Burbank 28
The Lady Bulldogs fell in the second round game. Yazzy Sa'dullah finished her career leading BHS with 12 points. Burbank ended the season 18-12 overall and 8-6 in league (4th place).
Burbank 45 No. 14 Arroyo Valley 39
Abby Troy scored 14 points to lead the Lady Bulldogs who upset Arroyo Valley (25-2) in the first round. Burbank plays at Foothill on Wednesday at 7 pm.
Girls Soccer
Division IV playoffs
No. 4 San Marino 2 Burbank 1 (overtime)
Lady Bulldogs end season 12-7-1, 11-3 in league (tie for 2nd place)
No. 1 Serrano 6 Burroughs 0
Lady Indians end season 7-14-2, 7-6-1 in league (4th place)
Boys Soccer
Burroughs did not qualify. Indians conclude season 8-8-6, 5-5-4 in league (5th place)
Burbank did not qualify. Bulldogs conclude season 3-13-2, 2-10-2 in league (7th place)
Girls Water Polo
Division IV playoffs
No. 3 Mission Viejo 12 Burroughs 1
Lady Indians finish season 10-10, 4-4 in league (3rd place)
Burbank did not qualify. Lady Bulldogs end season 11-13, 4-4 in league (5th place)