Local elections were celebrated in Burbank with Burbank's Representative to Congress Adam Schiff celebrating his victory at Burbank Bar and Grill.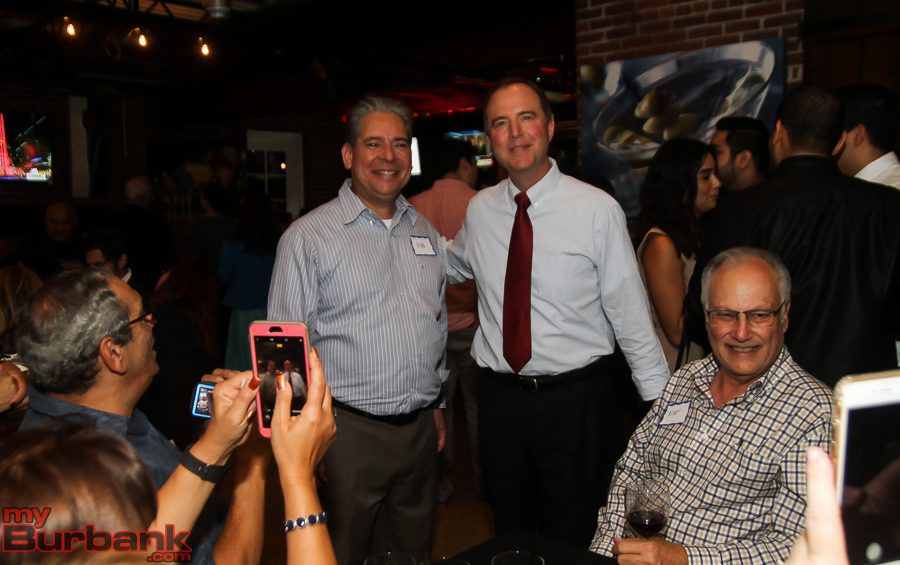 While across town  at The Coast Annabelle Hotel supporters and guests For Measure B celebrated in a very happy conference room.
Congressman Schiff talked to his supporters while party members watched large TV's with results from the National Races were being broadcast.
At the party for Measure B  supporters and Burbank Mayor Jess Talamantes along with other Burbank City Council members thanked the employees and committee that help secure the passing of Measure B.
The final ballot count was finally reported at 3:40 AM with all 100% of Burbank's Precincts counted with 20,121 (69.15% for and 8,978 (30.85%) against.  The new terminal at The Bob Hope Airport will move forward from the outcome of this election.