Students at Edison Elementary showed they care about others when they came up with an idea to help the homeless.
Toluca Rivers' combination second and third grade class created 25 survival kits to donate to Burbank Temporary Aid Center. She reached out to BTAC Chief Executive Officer Barbara Howell who made suggestions of what items they could use. The students filled small bags with toothbrushes and paste, combs, lip balms, socks, hats, hair brushes, hair bands and writing pens.
The project came about when Rivers' students were learning about the government and collaborating with government. They decided to identify a problem in the community and brainstorm possible solutions and they came up with the idea to help the homeless situation and create survival kits, Rivers said.
"The students started doing chores around their houses and they raised about $150," said Rivers, who is a former Edison student. "I took that money and shopped for things at the Dollar King on Burbank Boulevard."
After school  a week ago on a Friday, all the students and their parents met at BTAC to present the survival kits.
Mayor Jess Talamantes joined the class and presented a survival kit as well.  "I was honored to have been included in this project conducted by Ms. Rivers' class at Edison Elementary, which happens to be my alma mater," he said.
The mayor told the students they were doing a great service with the community project and they should continue to do that throughout their school years and into adulthood. He also thanked the parents for supporting the project and participating in presenting the survival kits to BTAC.
"We were welcomed by Barbara Howell and her staff and they were very appreciative of the donations," he added. Howell was so pleased that these students thought about helping somebody who doesn't even have a home. The students asked great questions about BTAC and were also interested in how the center started, Howell said. "The students were just so sweet and loving!" she said.
The most important thing to come out of this project is that the people who will be receiving the kits will feel valued, Howell said. People living on the streets are mostly ignored and they realize that. The hygiene items will allow the recipients to improve their physical appearance and that will help build their self-esteem.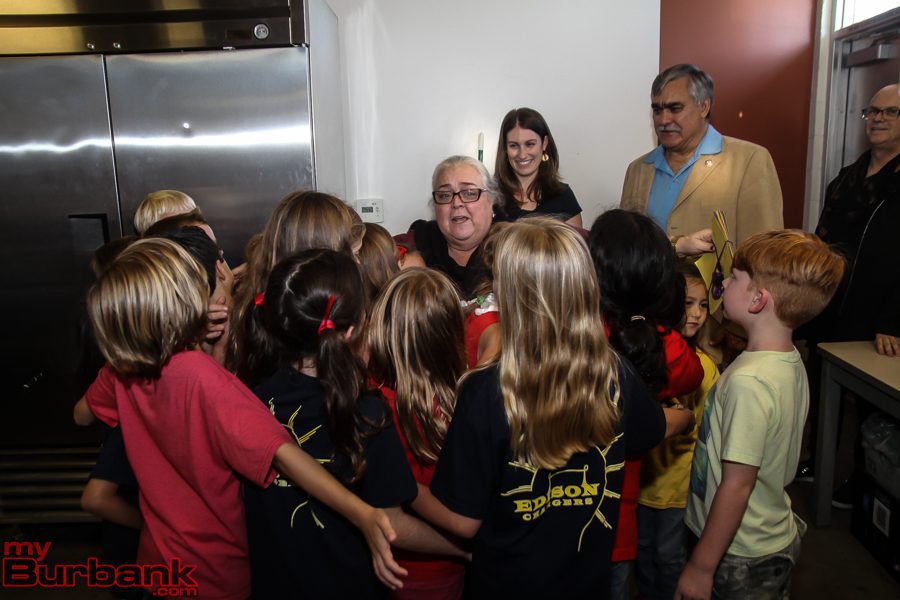 "And maybe that will be the thing that helps them decide they will work with our case manager to find a job," Howell said.
The students made thank-you cards for Howell and the messages were really uplifting, she said. At this time of the year the center really gets busy and sometimes it seems like the staff and volunteers won't be able to keep up with the demand. "Reading the messages from the students — saying thank you for helping the homeless — I just sat here and thought I probably needed this as much as the homeless people need those survival kits," Howell said. "It energized me about what we do here."
"Sometimes you need that little reminder that there is something really important happening because of what you are doing," she said. "In your head you know that what we are doing is really making a difference and helping people but when you get those kinds of cards, it really hits your heart. I personally really needed that and I have all their cards on my desk."
She wishes more teachers and classes would show support, if not BTAC, then other organizations like the Boys & Girls Club, Children's Community Dental Clinic, Providence St. Joseph Medical Center and the Animal Shelter.
"It was a beautiful example of a hands-on experience being of service to the community," Howell said.
Rivers wants her students to remember the project for years to come.
"Hopefully from now on they will seek out opportunities to help and have a caring, giving personality" she said. "The academic part of school is very important but if I teach the kids to love learning and love helping, then I feel like I've done my job."