Hamilton "Ham" Lloyd, a retired Burbank schools teacher, administrator and coach, was remembered for encouraging students to be good athletes and better people.
Lloyd passed away on Dec. 29 of congestive heart failure at his Burbank home, said his wife Jane. He was 89.
Born in Franklin, Ohio, in 1924, Lloyd graduated from Fremont High School in Los Angeles. He served more than three years in the Army Infantry during World War II. He then received his physical education degree from the University of Redlands and masters from Cal State Los Angeles.
He taught at Whittier and Beaumont high schools prior to moving to Burbank in 1952 and launching his more than 30-year tenure with schools here. He began teaching at John Muir Junior High School, then transferred to Burbank High School where he was varsity football coach from 1955 to '63. His Bulldog football team won the Foothill League Championship in 1956.
From 1963 to 1980 he was Assistant Principal of Student Activities and Associated Student Body officers adviser
at Burbank High.
He and his brother, Jim Lloyd, were assistant principals at opposing schools — Jim at Burroughs and Ham at Burbank High — from the mid-1960s to the early '70s. So there was friendly chiding back and forth as to which school would win the crosstown rival football game.
In fact, the brothers came up with a way to fan the fires of competition with the Bed Races. The students in the Young Life clubs on both campuses pushed beds down San Fernando Road after school during Spirit Week — the week of the Big Game.
"I beat him 3 out of 3," he said.
After a close call with a business' plate-glass window, they changed to a wheelbarrow race, Jim said.
Ham's next assignment was Principal at Monterey Continuation School. He stayed from 1980 until his retirement in 1984.
He really didn't want to go, said his wife Jane, but once he got there, he realized as a principal how he could help those kids that were having so much trouble.
"It broke his heart to see what was going on but he did help many of them and they turned out to be very successful," she said.
There was one girl who had had a baby between her sophomore and junior year, Jane remembered. In the two years that she went to Continuation school she took all the classes that were necessary to receive her diploma as well as extra credit classes.
"Ham didn't realize she was going to graduate and she graduated with honors," Jane said, adding Ham was very surprised. "There were many other kids that he was glad that he was there to help them have a better life."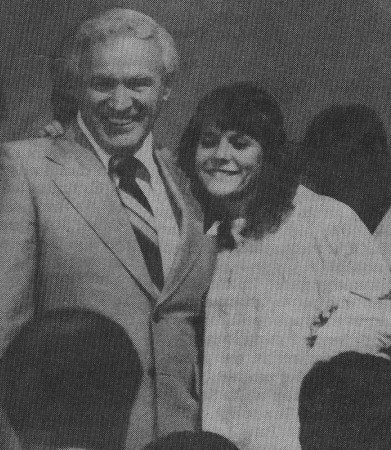 Also a strong believer in community service, Ham was a member of the Burbank Noon Kiwanis Club. He had recently been honored for his 50 years of membership in the organization, said President Bruce Lilly.
"He's been the mentor to a lot of our members in his friendly, giving service to our club and particularly the youth of Burbank," Lilly said. "He was involved in everything in the club.
He would help new members to get acquainted with Kiwanis projects and was on the board of directors for a long time. He set the direction of what should be done."
Lilly remembered how well Ham was liked when Lilly attended Burbank High School.
"Even though he was Vice Principal, the students loved him because he was always fair and he was always even keeled, even tempered and a good guy," Lilly said.
Ham's younger brother Jim Lloyd always looked up to Ham, he said, even though he had to endure the teasing all older brothers are prone to do.
"I have tried to emulate a lot of his style of living particularly when it came to working with kids since we were both educators, teachers and coaches, and I admired his ability to get through to kids and really help them with not only what he was teaching like football or whatever but also to be a better person."
Ham is survived by his wife of 63 years Jane; his son and daughter-in-law Steve and Jennifer Lloyd of Murrieta, Ca., and daughter and son-in-law Sharon and Ben Cox of Portland, Ore.; his brother and sister-in-law Jim and Gail Lloyd of Burbank; four grandchildren; one great-grandson; and two great-grandchildren on the way.
Funeral services will be at 11 a.m. Jan. 11 at the Burbank First United Methodist Church. A reception will follow. Interment will be private at Forest Lawn Memorial-Park, Hollywood Hills. In lieu of flowers, donations can be made to the Centennial Leaf Fund at Burbank First United Methodist Church.