The John Burroughs High School Performing Arts Department showcased Pippin in their opening show Friday night. The show left the audience wanting more and gave the students a standing ovation following a fantastic opening show.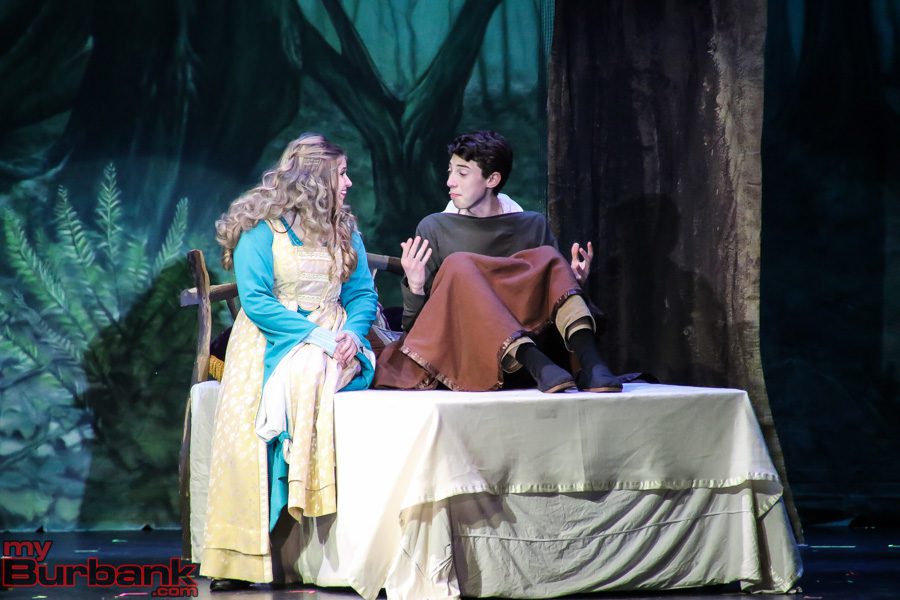 The show is directed by Guy Myers, with the assistance of Vocal Director Brendan Jennings. Taylor Arakelian handled the Music Direction and the Choreographer was Jennifer Stanley.
The cast of students include Sully Zack as Pippin, Maddie Seiffert playing Berthe, Pippin's Grandmother, Leading Player played by Brighton Thomas.
Pippins Father played by Zachary Guerrero, Ian Wolf played Lewis' half brother, Fastrada, Lewis' mother played by Megan Mazer.
Attendants played by Taylor Keppel and Jacob Levine, Baron played by Louis Zekowski, Peasant played by Trenton Rogers, Noble played by Coen Sosa, Soldier played by Eli Staub, Catherine, a widow played by Aubrianna Rohan, and Theo, her son played by Chris Conkle.
The Orchestra were made up of mostly John Burroughs students under the Direction of Taylor Arakelian along with eight professionals who act as mentors to the students in the pit.
The show runs again tonight at 7:00 in the Burroughs auditorium, and Sunday at 2:ooPM.
Here is a gallery from last night's performance.