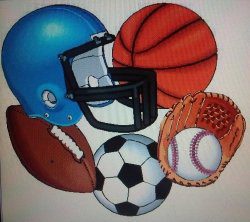 Megan Stephenson Named First Team All-CIF To Cap Big Fall for Burroughs teams.
Megan Stephenson, the Pacific League's Most Valuable Player for girls' volleyball, has been named to the All-CIF First Team, BurbankNBeyond has learned. Stephenson was the force in the middle for an Indians' team that went 14-0 in league and who dropped just two games during the entire league campaign.
Teammates Catolina Emerson and Victoria Santos were first team selections as well, while Laura Howard andAngie Rojas were second team selections for Burroughs.
Burbank High was represented by Stephanie Eskander (first team), Stephanie Fin (second team), and Tyler Brooks(second team). Burbank's Reily Brennan and the Indians' Tessa Dudley were honorable mention selections. In addition, Burroughs coach Edwin Real was honored as the Pacific League coach of the year by his colleagues.
In Boys' Water Polo, Zack Card was a first team selection for Burbank High, while Daniel Mairena was a second team selection for Burroughs High. Honorable mention went to Sam Akopian (Burbank) and Casey Ueno(Burroughs).
In tennis, Kathy Henry of Burroughs and Burbank's Elizabeth Sanchez were first team singles players while the tandem of Ashley Basco and Meredy Gharabegi were named a second team doubles team from Burbank High.
Congratulations to all the fall athletes who represented Burroughs and Burbank as All-Pacific League selections.
-Tom Crowther, BNB Staff