Burbank Firefighters were called to one of Burbank's most famous bakeries Sunday evening but not for donuts. Porto's Bakery, located at Hollywood Way & Magnolia, experienced a deep fryer fire after the restaurant was closed to customers Sunday evening.
Burbank Fire Department responded a commercial structure response at 10:08 pm for an unknown type fire with alarms ringing. Burbank Engine 12, who is located right down the street, was on scene within minutes to find the business closed and a haze of smoke through out the building. Once the firefighters made entry the met with bakers who reported they had a fire in a fryer and the fire was extinguished.
The fire response consisted of three fire engines, two fire trucks, a Paramedic ambulance and a battalion chief.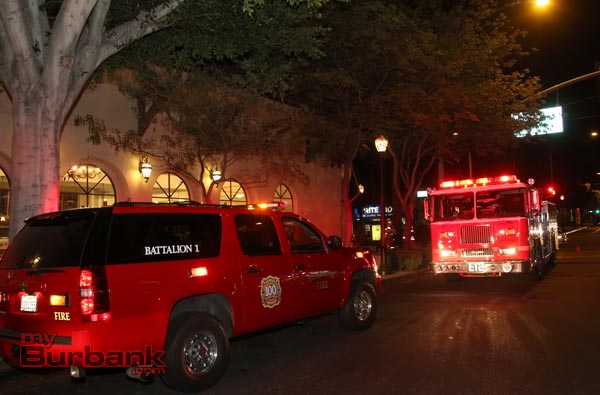 Firefighters used large exhaust fans to extract the haze of smoke that was caused by the accidental fire, and Porto employees started cleaning up.
The Los Angeles County Health Department was called as required following any fire in an eating establishment. The business should be able to operate early Monday morning. There was no report of damages except to what was in the fryer at the time.