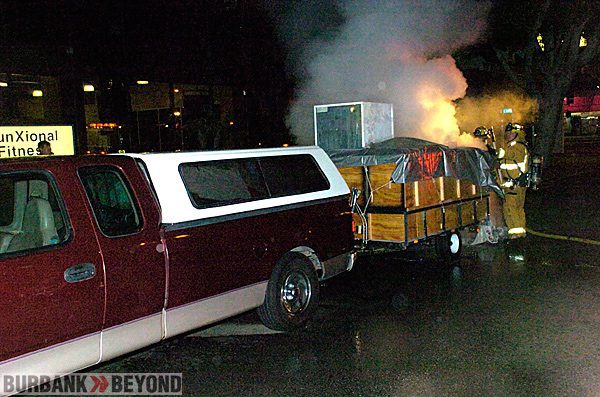 A family from Canoga Park can be thankful for the quick work of Burbank Firefighters as they responded to Alameda and Pass late Wednesday night to put out a trailer that was being pulled which caught fire.
Engine 12 was quickly on scene and put out the fire which started while the family was traveling westbound on the 134 freeway and pulled off when they saw smoke.  The bearings on the trailer had heated up and the contents in the trailer caught fire.
After putting out the fire, firefighters unloaded most of the trailer to make sure they got all the hot spots and to save as much of the contents that they could for the family.
There were no injuries and because of the quick work, no damage done to the vehicle pulling the trailer.