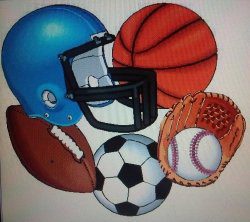 SPRING ALL-CIF TEAMS RELEASED
Burbank High's Caitlyn Brooks can be called the "freshman phenom" just one more time. Now a sophomore technically, the pitcher was the lone freshman on the list of All CIF Division III players for the Southern Section this past season.
In fact, Crescenta Valley's sophomore Hannah Cookson joined Brooks as the only other non-junior senior player on the prestigious list. Brooks was 16-5 in her freshman campaign.
Burroughs High, which claimed its third straight Pacific League championship was represented on the All-CIF team by senior pitcher Haley Schulmann. Schulmann was 17-4 overall and posted an ERA of 2.15. She had 137 strikeouts in 136 1/3 innings pitched and she also hit .354 with a home run and 17 RBI.
In boys volleyball, senior middle blocker Robby Rutecki was also an All-CIF selection.
OTHER SOFTBALL HONORS
Burroughs will also be well represented in the Daily News All-Star game this Saturday at Birmingham High School. Shannon Trujillo, Haley Schulmann, and Cailin Loera. Coach Doug Nicol will also be coaching the East team.
The game's first pitch will be at 3:00 p.m.