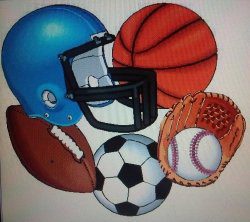 HOCKEY LEAGUE TAKES OFF
With the Los Angeles Kings on the verge of their first Stanley Cup in their 45-year history, interest in the sport of hockey is at its peak in the Los Angeles area since the days of Wayne Gretzky. One beneficiary of the renewed interest is the city of Burbank's own "RollerKings" program.
The program is in the playoff portion of its schedule, and will feature games this Saturday, June 9 and championship games and trophy presentations on Saturday, June 16. It only its third season, the program already has over 100 participants ages 4 and up.
Program coordinator, Frank Dalessandro is proud of the direction of the league. "We are getting a lot of interest from new kids every week, and the success of the LA Kings will only help us grow more."
Prospective players should contact Dalessandro at the rink office at (818) 845-0960 or at (818) 360-4302. They should also visit the league's website at www.BurbankRollerHockey.com. No previous experience is necessary.