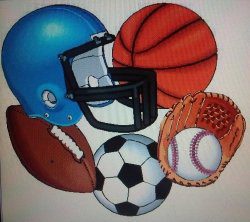 Burbank Pitching Staff Continues Scoreless Innings Streak

The Bulldogs made short work of Hoover on April 24, beating the Tornadoes, 10-0, in a game called after fiveinnings because of the league's 10-run mercy rule. The pitching staff's scoreless innings streak reached 13 innings with starting pitcher Andrew Hernandez going four shutout innings and Gavin Bushey throwing a scoreless final inning for Burbank.
Burbank shutout Burroughs, 3-0, on April 20. In six games (five league games and a nonleague tournament game) in April the Bulldogs have surrendered only three runs and have four shutouts as a staff. They are now over .500 overall for the first time this season, 8-7, and more importantly they are 5-2 in league play.
Dylan Mersola was 3-for-3 with a home run against Hoover as Burbank scored five runs in the first two innings of play and four runs in the final inning. Five other players had a hit, including Angel Roman who hit a grand slam homerun to blow the contest open.
Burroughs Baseball Misses Chances at Upset at Arcadia, 3-2
Coach Kiel Holmes was beyond frustrated on Tuesday after his Burroughs baseball team botched a potential upset victory at Arcadia with self-inflicted wounds against the first place Apaches.
Burroughs led 2-1 heading into the bottom of the sixth, however, Dylan Goldsack walked the Apaches' Phillip Juarez to walk in a run to tie the game at 2-2.
In the bottom of the eighth, catcher Chris Peale struggled with two errant pitches and Arcadia's Drew Klien, who had led off the inning with a single came home with the winning run on a wild pitch and a passed ball.
The Indians had eight hits, but managed only two runs a Arcadia concluded the first round of league 17-3 overall and 7-0 in the Pacific League. Burroughs fell to 4-3 in league and a distant fourth place in the standings. They missed a chance to bounce back from a disappointing showing in their cross town rivalry game versus Burbank last week.
Burroughs Volleyball Tops Coach's Alma Mater
Burroughs clinched a sweep of Coach Joel Brinton's old stomping grounds, with another sweep — 25-13, 25-21, 25-17 — on April 19. Daniel Jacobs and Robby Rutecki had seven kills each and BJ Lagney had 24 assists.
The Indians are 17-3 overall and a perfect 10-0 in Pacific League play. They host Arcadia on April 26 and have a huge contest against Claremont looming on May 1. Claremont is the only league foe to take a game from Burroughs, when it dropped a match on March 16 in four games. The Wolfpack are 16-6 overall and 8-1 in league in second place behind Burroughs.