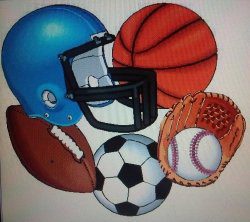 Burbank Top Glendale
The Bulldogs' baseball team continued to roll Wednesday, beating Glendale, 7-1, in a Pacific League game at Glendale High School. Burbank just missed its third straight shutout when the Nitros pushed across a meaningless run in the final inning.
Harrison Hernandez was 3-for-3 with two doubles and three RBI to lead the Bulldogs, who are now 9-7 overall and 6-2 in league play. The win keeps Burbank two games back of first place Arcadia and a game back of second place Crescenta Valley. However, Pasadena's upset of Burroughs moves Burbank two games up on the Indians (4-4 in league) for the third place spot.
Shaun Troy threw five strong innings for Burbank against Glendale, with Angel Villagran pitching the final two frames. Troy struck out ten and walked none, while scattering four hits.
Dylan Mersola added two hits and a RBI for Burbank.
Burroughs Drops Third Straight
The Indians began the second half of league play in horrific fashion, dropping a contest at Pasadena, 5-3, April 25. Burroughs pushed a run across in the top half of the first inning, but allowed three runs in the bottom half of the inning to trail 3-1.
"That was big. We had bases loaded and only one out but managed only a sacrifice fly and a run," Holmes said. "Instead of being up a couple we were down a couple and we never really recovered."
Starting pitcher Dillon Disiere's sacrifice fly did give the Indians a 1-0 lead, however, he struggled with control in the bottom of the inning walking a pair of batters and falling behind in counts.
"He had a little trouble with the mound and a little trouble with his offspeed stuff in general at the start, then he was effective the rest of the way," Holmes said. "Unfortunately we did not support him much."
It was the third straight loss from the Indians, a senior dominate team coming off a disappointing 2011 campaign. The loss put Pasadena within one game of Burroughs for the fourth and final playoff spot out of the league. It also dropped Burroughs to 7-12 overall.
Indians Pummel Pasadena
Burroughs blasted the Bulldogs by a football score on the softball diamond Wednesday, April 25, 27-0, in a contest at Pasadena to maintain their spot atop the league standings at 17-3 overall and 8-0 in league.
The Indians scored three in the first, eight in the second and nine in the third en route to an easy win called after five innings due to the league's ten-run mercy rule.
Eight players had multiple hits, led by Shannon Trujillo's 4-for-5 performance with two RBI and three runs scored. The senior is batting .442 this season with 15 RBI and 22 runs scored.
Burbank Also Wins Big
The Bulldogs also steamrolled their competitors on Wednesday, blasting the Nitros, 22-0, in a game also called in five innings due to the league's ten-run mercy rule. Burbank stayed just one game back of rival Burroughs, improving to 15-3 overall and 7-1 in league.
Burbank scored 12 runs in the fourth to open-up a game already heading to an early finish. Katie Hooper led the Bulldogs with two home runs. Hooper was 5-for-5 with four  RBI, five runs scored and the homers. She is now batting an incredible .558 on the season as she continues to make her case as the league's best offensive player.
Crystal Diaz also homered for Burbank and drove home three RBI on three hits.