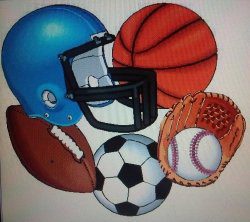 SPORTS' SHORT

Baseball All-League
With all five Pacific League teams falling in their first CIF Southern Section Division II playoff opportunities last week, it is appropriate to reveal All-Pacific League selections for Burroughs and Burbank highs.
First Team: Burbank's Dylan Mersola and Daniel Starkland were selected to the first team. Brian Pozos was the lone first team selection for Burroughs.
Second Team: The Indians had Chris Peale and Luis Pereya make the second team, while the Bulldogs had Paul Frias and Ricky Perez selected to the second team.
Chris Davies (Burroughs) and Ian McKinnon (Burbank)were honorable mention selections.
Burbank finished tied for second after a 13-11 season and a 10-4 showing in league. The Indians were 11-14 overall but made the playoffs with a fourth place finish going 9-5 in league.
Check back on Monday for a "Upon Further Review" column focusing on the snubs and politics in the Pacific League selections.