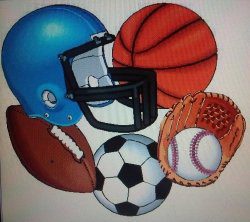 Tribe Finishes Pacific League Play Unbeaten
The Burroughs Indians girls' volleyball team completed a dominate league showing with a three-game sweep of cross town rival Burbank High on Thursday, November 1, 25-20, 26-24, 25-18.
With the win, the Indians cap a perfect 14-0 Pacific League showing in which they lost just two games in that stretch – winning 42 of 44 games – and completing one of the most dominate stretches of play for the program ever. Burroughs, ranked No. 4 in the CIF Southern Section's Division II-A polls finishes the regular season 18-3. They should benefit from a favorable playoff draw.
Burbank had already clinched third heading into Thursday's contest, but it was hoping to play spoiler to the Indians' dream season.
The Indians were led by Megan Stephenson's 20 kills and 10 digs, Burbank got a good effort from Stephanie Eskander who had seven kills. Worth note, the Indians' junior varsity squad also celebrated a perfect league showing by beating Burbank, Thursday.
Football Previews
Burbank High must pull off an upset, perhaps two, if it is to keep its streak of playoff appearances going. Dropped to sixth place after three consecutive losses, the Bulldogs have the toughest strength of schedule amongst Pacific League teams with games against Muir and Burroughs the next two weeks.
Muir, coming off a 28-0 win over Burroughs, can all but end the Burbank playoff hopes with a win on Friday. Burbank (3-5 overall and 2-3 in Pacific League play) continues to be plagued by turnovers and penalties in key moments. Burbank is too young and Muir too athletic to see a stunner in this one.
Prediction:
Muir 31, Burbank 17
This will be an interesting week for Burroughs. The Indians are coming off their first loss in Pacific League play when shorthanded they fell to Muir on Friday, October 28. Without star Zander Anding, the Indians did little right offensively and were shutout for the first time in their five years in the Pacific League.
Anding will be a game time decision. If he goes, its is all but a sure thing that he will break the program's single season rushing mark Anding needs 118 yards to pass the 2001 mark that Dominic Barnes set in 2008. If he sits, Burroughs will still be able to put-up points on the Tornadoes. I won't predict the likelihood of Anding suiting-up on Thursday, I will predict the final score — Burroughs defense bounces back from a poor showing and the Indians win easily.
Prediction:
Burroughs 35, Hoover 0