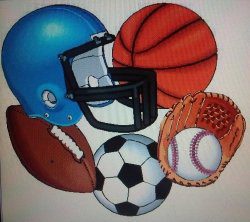 Burroughs Teams Readying for Next Tourneys
The Indians girls' basketball team finished their own annual Optimist Tournament with two wins and two losses and are 3-5 on the season heading into a tournament next week, the West Coast Holiday Classic December 26-30.
In their finale in the Optimist Tournament the Indians defeated Simi Valley, 63-45, behind nine points and 20 rebounds from Freshman Davina Del Castillo. Fellow freshman, Delaney Nicol had 13 points while Jessica Adams added nine points and Bailee Trotta and Gabby Pineiro scored eight points apiece.
Keppel High won the tournament by beating Canyon, 64-60, in the championship game.
Burroughs boys' basketball is now 6-3 on the young season after winning their final three games of the San Fernando Valley Invitational. However, head coach Adam Hochberg called the 50-49 win over Verdugo Hills, "lackluster."
"It was our fourth game in five days and that coupled with our lack of depth minus (Jorge) Flores-Pere and (Ezekial) Zuniga was a factor," he said. "But we met our goal and finished the tourney with a 3-2 record (after dropping the first two games)."
Burroughs will travel to Santa Barbara for the annual Holiday Classic and will open league versus Hoover on January 3. Hochberg says he expects both Flores-Pere and Zuniga back by the time Pacific League play tips off.
-Tom Crowther, BNB Staff