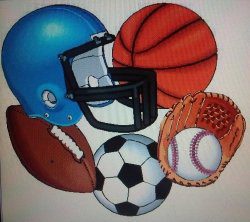 Pacific League Basketball Races
WEEK OF JANUARY 23 — It hasn't been a great week for the Burbank High girls' basketball team. Opening the second half of Pacific League play, the Bulldogs dropped a pair of games this week to Pasadena and Muir. In addition, the Bulldogs thought they were in a first place tie with Muir when the week started, only to learn hours before their contest with Pasadena on Monday that Muir's loss to the "other Bulldogs" last week had been over turned because Pasadena suited-up an ineligible player.
So in short, Burbank fell three games out of first in span of four days while playing only two games. Making the week tougher yet, the Bulldogs must play a third game this week tonight, January 27, when they travel to Crescenta Valley to play the Falcons (12-9 overall and 4-5 in league). Burbank hopes to finish league strong and secure the league's number two seed as it is presently 12-10 overall and 6-3 in league.
Burroughs High — the reigning league champions — refuses to go quietly. Although the Indians will not repeat as league champions, they did string together two wins this week to get back into the playoff picture. Burroughs is now 5-4 in league (10-12 overall) and tied with Arcadia for fourth place in the Pacific race. The Indians start a tough stretch tonight at Pasadena and then play at Muir and at Arcadia next week. The stretch of games to close league, including the finale versus their crosstown rivals Burbank on February 9 could have huge implications.
Although the Burroughs boys' basketball team got its first win this week with a double overtime win versus Hoover, the Indians continue to struggle and were routed by Crescenta Valley on January 26, 64-38. Burbank fell to 3-6 with back-to-back losses to Muir and Pasadena. The Bulldogs remain in a three-way tie for the final playoff spot with Glendale and Arcadia, however, despite the poor league record.
Burbank could get into the playoffs with a strong finish, however, it is also possible that both boys' teams in the city miss out on the postseason this year.
Anding's Latest Honor
ESPNHS Cal-HI Sports expanded its list of members of the All-State Football team on January 25 and Burroughs star and Pacific League Player of the Year Zander Anding was one of 14 players listed at running back who were named to the second, third and fourth teams. An additional nine players were listed as multi-purpose players who also played running back.
It is an honor to be in such company for sure as the list attempts to recognize the best players in the state, but the 33rd annual edition of the list was expanded to 30 members of both the second and third teams and 60 members on the fourth team. Anding was clearly snubbed by being listed on the fourth team after rushing for 2686 yards, totaling 30 touchdowns and carrying his team to a third straight Pacific League title. I will share more on my thoughts on this bizarre honor for Anding later in the week in my column, "Upon Further Review."