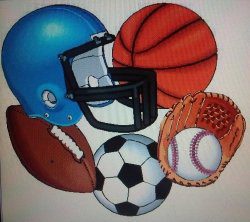 BURBANK SOFTBALL WINS TOURNEY
As the start of Pacific League play nears the two local softball teams continues to stake their claim as the team to beat. The Burbank softball team won its seventh straight game to improve to 7-1 on the season with a 4-2 win over Victor Valley on March 24.
With the victory, Burbank claimed the 2012 Division 2 High Desert Softball Classic in Lancaster.
Freshman Caitlyn Brooks was named Division II Tournament MVP. She had six strikeouts in the championship game and is now (5-0) on the season.
Brooks is also hitting a team-high .522 on the season.
Nalani Hernandez, Katie Hooper and Laina Do were all named to the All-Tournament Team as well. Hernandez, Hooper, Brooks and junior Ashley Russo were all 2-for-3.
Hernandez is hitting .500 on the season with a team-high three homeruns.
In the semifinal game against Sultana, Russo picked up the win in the circle with five strikeouts.  Do was 2 for 3 with a run scored and Hooper was 1 for 2 with 2 runs scored with a double.
BURBANK BASEBALL SLOWED BY LONG LAYOFF
The Bulldogs fell to 2-4 on the season following a 11-4 loss to Capistrano Valley on March 24 in a game played at the University of Southern California as part of the Chet Brewer RBI Tournament.
Burbank won't make excuses, but in all likelihood the Dogs were rusty following a two-week layoff caused by the school's early spring break and the lack of nonleague tournaments available last week.  Although, they hardly showed it early jumping out to a 3-0 after their part of the second and scoring all four of their runs in the first three innings of play.
The Cougars (5-4) responded with two in their part of the second and then one in the third and three in the fourth to lead 6-4 after four innings of play. A five-run sixth inning broke open a close game.
Paul Frias and Harrison Hernandez each had two hits to lead Burbank offensively. Burbank will open league play against the Pasadena Bulldogs this afternoon, March 27. Although early, it is a crucial Pacific League contest for playoff positioning.