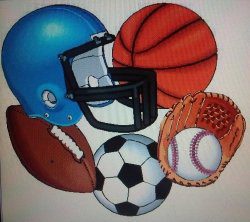 BURBANK GETS FIRST WIN
Most high school coaches will tell you it starts with "pitching and defense." The Burbank High baseball team's win at Calabasas on March 1 was evidence to that old adage.
The Bulldogs got a huge effort from pitcher Daniel Starkand — a complete game shutout — and they played errorless ball in the field for the first time this season in the victory, 2-0, over the Coyotes.
After committing eight errors on Tuesday and 14 errors in their first three games, the Bulldogs supported their pitcher Thursday and earned their first win in making two runs stand-up.
Starkand needed only 86 pitches to go the distance. He struck out four and allowed just four hits while walking only one batter.
Burbank scored one in the first and one in the second. Ian McKinnon scored in the first on a single by Paul Frias. Starkand helped himself with an RBI groundout in the second inning.
Dylan Mersola, Harrison Hernandez, Ricky Perez, Angel Villagran and Angel Roman also had singles for Burbank (1-3) who will face Hart at 11:00 at Burbank Saturday morning.
 BURROUGHS STRUGGLES
The Indians fell to 0-4 with a lackluster 9-0 loss to Crespi at Valley College on Thursday, March 1. Burroughs trailed by six after just two innings and trailed by eight after four innings. Celts submarine pitcher Andy Frakes kept Burroughs off balance — allowing just four hits.
Starters Ryan Gordon, Chris Peale and Christian Garia all had one hit and Matt Kelsey delivered a pinch hit to account for the Burroughs offense. Stewart Alexander was impressive in relief throwing 4 2/3 innings and striking out nine.
"Walks and seeing-eye singles helped them jump on us and that #12 had us really off balance," Holmes said.
Burroughs will host Simi Valley Saturday, March 3 in an 11:00 a.m. first pitch