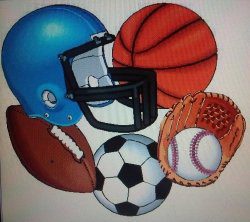 In boys' basketball;
Burroughs 52, Knight 48: Pedro Gonzales hit a three-point shot in the final minute to seal a 52-48 win for Burroughs against Knight (Palmdale) in the San Fernando Valley Invitational. Gonzales finished with a career best 19 points to help improve the Indians to 5-3 on the season and 2-2 in the tournament.
Burroughs wraps up the tournament with a 2:30 p.m. contest against Verdugo Hills at Alemany High School today, December 21. The Tribe will then head to Santa Barbara for the annual Holiday Classic starting December 27.
In girls basketball;
Burbank 46, Wilson 31: Jamie Gonzalez scored 10 points to lead all scorers and Courtney Seidler added six points and seven rebounds to get the Bulldogs back on track in a win over Wilson. Burbank is 5-3 on the season as the win ended a two game slide.
Burbank used an 8-1 run to close out the first half and break open a close game. The Bulldogs will next play Van Nuys on December 27 to open the West Coast Holiday Fest.
El Camino Real 58, Burroughs 33: The Conquistadors led 20-2 after the opening period and never looked back in a blowout of host Burroughs in the annual Optimist Tournament at Burroughs High. Shannon Kingery had 16 points and seven rebounds for El Camino Real.
In girls' soccer;
Burbank High is now 3-3-1 after tying Cajon 1-1 on December 19.  Burroughs is now 5-0 after beating Kennedy 2-0 on December 19.
-Tom Crowther, BNB Staff