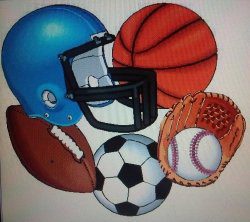 City, Graceffo to Host Annual MVP Summer Basketball Camps
The City of Burbank's Parks and Recreation Department will be hosting its 12th annual MVP Summer Basketball Camps for both boys and girls in the second through the ninth grade. The cost is $50 for Burbank residents and $60 for non-residents and will be hosted at Luther Burbank Middle School.
Grades 2-4 will hold camp June 25-29, while grades 5-9 will follow July 9-13. Mike Graceffo will lead instruction at the camp. Graceffo has coached within the city for more than 35 years, including stints with all four high schools in the city. Among his other accolades, Graceffo has coached at the Michael Jordan Basketball Camp in Chicago. Most recently, his Frosh Team at Burbank High School went 20-5 and won a Pacific League Title.
For more information on the MVP Basketball Camps, call Verdugo Park 818.238.5390
BMX Bike-Fest
The City of Burbank is also hosting a BMX Spring Bike-Fest at the Bike and Skate Park at 1625 North Valley Street on Saturday, March 24.
The event is a great opportunity for youth in the city to put an exclamation point on their spring break which begins Monday, March 19. It is also part of the city s recent push to spread word about the sport growing in popularity in the city. A BMX stunt team is a joint partner with the city in assemblies to all three middle schools in next month.
The Bike-fest runs from 5:00-9:00 p.m. on March 24 and is free to all. A barbeque, live music, bike inspections and entry to a prize-giveaway is also free to patrons.
All bikers must wear proper safety equipment — a helmet, knee pads and elbow pads and have a waiver on file with the city. For more information, call 818-238-5390.