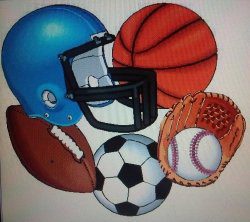 Burroughs Baseball Fills Coaching Vacancy

Former Burroughs baseball player and former Burbank assistant coach, Kiel Holmes, has been named the Burroughs baseball program's new head coach. Holmes is the Indians' third coach in eight months and replaces Eddie Alvarez after less than six months on the job.
From a coaching alumni tree that includes Jose Valle and myself, the smart money is for Holmes to stick awhile.
Holmes was a 2003 Burroughs graduate and a member of my first varsity team, which finished 14-13 that season. A utility player, Holmes hit .286 after two years away from the program and eventually went on to play at Ithaca College.
Incredibly smart and competitive, coaching Holmes was one of my fondest memories of the 2003 season. It was bittersweet for me to see him coach the Freshmen and Junior Varsity teams years later at Burbank High School, although he was well mentored by my good friend and rival, Bob Hart.
"I always told you I was going to be the youngest coach in the program's history," he said to me recently on a visit to my workplace. "You got me by a few years, you were what 23 when you coached me?"
Yes, I was. Holmes, for the record, is 26 years old. He has also worked as a private instructor and as a travel coach for On-Deck/West Coast Baseball School over the years.
Burbank XC Qualifies for State, Burroughs Has Senior Standout Qualify for Individuals
 Burbank High boys' cross country qualified for the CIF State Meet in Fresno, California on Saturday, November 26. The Bulldogs qualified by taking the seventh, and final, spot at the Southern Section Championships at Mt. SAC on November 19.
Isaiah Amos led the way with a time of 15:21, which was good enough for 17th place overall. Teammates Sergio Fraire (15:38, 33rd), Jon Stoll (15:52, 49th) and Arsen Mkrtchyan (15:57, 55th) were also under 16 minutes to pace the Bulldogs who finished with 197 points — 11points better than 8th place finisher, Vista Murrieta High.
Burroughs High senior, Anthony Monroy finished sixth with a time of 15:05 to qualify for state for the second year in a row. Monroy is a two time "Runner of the Year" from the Pacific League.