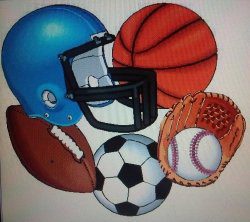 THE RETURN OF THE CHIEF
The most intriguing part of the soccer season set to kickoff is the return of Burroughs High legend, Mike Kodama. Kodama coached the Tribe for 22 seasons, won five Foothill League titles, two Pacific League titles, brought the school to its only CIF SS Championship game in its history in 1994 and became an inductee into the school's Hall of Fame in 2009.
Kodama's career mark of 244-110 will never be eclipsed. It's the high school soccer equivalent to win Joe Gibbs returned to coach my NFL team, the Washington Redskins, after an 11 year hiatus. Granted, Kodama hasn't been away from the game for nearly as long, but the return of a coach of his pedigree just doesn't happen at this level.
Who better than to sculpt a team made-up of largely sophomores after the team graduated 11 seniors from its roster a year ago. Burroughs was 9-3-3 in league last season.
XC
Senior Anthony Monroy's placed 31st at the state meet on November 26 with a mark of 15:50 in a 5k at Woodward Park in Fresno, CA. Monroy earned the honor of attending the meet for the second straight year by finishing 6th in the CIF Southern Section Finals on November 18.
BASKETBALL
Burroughs Boys' Basketball tips-off its 2011-2012 campaign on December 6 in a tournament at Pasadena Poly. Burbank High is off to a 2-0 start in its own tournament, having topped San Marcos, 56-53, on November 30. The Bulldogs routed Monroe, 99-35 in their opener.