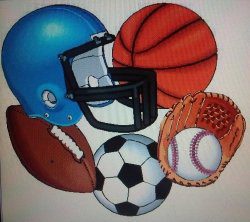 DOGS WIN SECOND STRAIGHT
Four runs in the first inning, the first home run of the season for the team and a second straight complete game shutout from a starting pitcher was more than enough to lead the Burbank baseball team to its second straight win — an impressive 7-0 win at home against Hart.
Andrew Hernandez overcame six walks and two hit batters thanks to five strikeouts and a second straight strong defensive effort from the Bulldogs defense. He threw 103 pitches.
Hector Rodriguez was 3-for-3 and hit the Bulldogs (2-3) first homerun of the season. He had four RBI and two singles as well. Ian McKinnon and Harrison Hernandez had two hits apiece for Burbank.
TRIBE TAKES TOUGH ONE ON THE CHIN
Burroughs is 0-5 to start a season for the first time in nearly a quarter-of-a-century and head coach Kiel Holmes will have to miss the next game — the first of a doubleheader at Dos Pueblos next Saturday — after being thrown out following a missed call at the plate in a 3-2 loss at home to Simi Valley on Saturday, March 3.
A favorable ricochet off the backstop appeared to aid the Indians escape a bases-loaded jam in the sixth inning of a 2-2 tie as starting pitcher Dillon Disiere appeared to tag a sliding runner well before he reached the plate.
However, the home umpire ruled that there was no tag at all and Holmes was ejected in the argument that ensued. The incident overshadowed the best Burroughs effort of the season, keyed by Disiere's complete game where he allowed only one earned run.
Ryan Gordon and Christian Garia each had two hits for Burroughs. The duo jump started the Tribe to a 2-0 lead in the first when Chris Peale reached on a swinging-bunt single, Garia and Gordon followed with doubles — the Tribe's first extra base hits of the season — giving Burroughs a two-run lead.