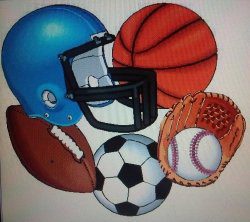 Little Action This Week With BHS and JBHS in Finals Exam Week
As busy as all the winter sports are over their schools' upcoming winter breaks, much credit goes out to the local coaches and schools for arranging a light work week for their student-athletes this week as students sit for final exams. Here is a short recap of some of the happenings in the winter season thus far as well as a glimpse of what is ahead.
Soccer Update
Jonathan Trujillo scored two goals to pace Burbank High past Simi Valley in a nonleague match at Burbank. The Bulldogs are restricted to only two nonleague matches this season due to CIF sanctions stemming from last season so every minute of play counts for the squad and new coach Loi Phan.
The two teams played a scoreless first half. Ramon Cortez also scored for the Bulldogs (1-1).
Meanwhile, Burroughs soccer coach Mike Kodama, back on the sidelines after a two year layoff, is 0-1-1 thus far with his young Indians. Burroughs opened the month with a 0-0 tie against La Canada, but have since lost two straight. They open in the Valley Kick-off Classic on December 17.
Tourney Updates
Burbank High girls' water polo team notched its three victories in pool play of its own tournament by beating Notre Dame (SO) 9-4 in Pool B on December 9. Burbank is 6-2.
Burroughs boys' basketball is now 3-1 on the season after falling to Maranatha 74-66 in the championship game of the Poly Tournament. Ironically, the Indians' girls' basketball team opens against Poly in the Burroughs tournament on December 15. BurbanknBeyond.com plans to keep-up witt the bracket Deember 15-20.
Burbank High boys' basketball tips-off the San Fernando Invitational on December 16 versus Knight/
Burroughs girls' soccer, who hasn't played since November 29, will open their tournament at Luther Burbank Middle School on December 16. Burbank girls' soccer is 2-1 on the young season after falling to La Canada on December 13.