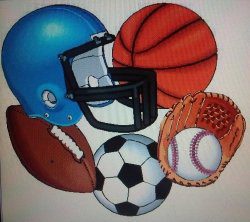 Pacific League Hoop-la
Burbank High boys' basketball has a huge home game against the Crescenta Valley Falcons after falling it its opener to Pasadena, 59-48. The Bulldogs are 8-6 on the season against some tough teams, however, they cannot afford to start Pacific League play 0-2.
The Pacific League is certainly top heavy with Pasadena the clear front runner followed by a logjam of talented teams in Muir, Crescenta Valley and Burbank. Burroughs knows its best chance of a playoff spot is to stockpile wins against the next tier of teams;  Arcadia, Hoover and Glendale, which is why head coach Adam Hochberg was so frustrated by his team's 51-41 loss to Hoover to open league play on January 2.
In addition to injuries to Jorge Flores-Pere and Ezekial Zuniga, the Indians loss Lawrence White to a hamstring injury in their last tournament.
Unfortunately the Indians (6-7) also have a murderous stretch of games starting with Pasadena tonight, January 6, followed by games at Crescenta Valley and Muir next week. Those three teams have a combined win-loss record of 32-8 and have seen better competition than the Indians.
The girls' league race is slightly less predictable than the boys'. The Bulldogs are 7-7 on the season after beating Pasadena to open league play. They also play the Falcons this evening, who are 9-4 overall and coming off a win against Glendale.
Burroughs has a chance to start league play 2-0 after blasting Hoover, 71-20 to open league play. Aysia Shellmire scored an astounding 45 points and grabbed 13 rebounds while making a school record 19 field goals against the hapless Tornadoes.  Delaney Nicol added five points and seven assists,  Sidney Ortega six points and Bailee Trotta six as well.  Gabriella Pineiro4 points, 5 rebounds, and 4 assists.
Net Worth
Mike Kodama is still looking for his first win in his return to coaching. Burroughs is 0-5-1 but hasn't played since December 20. It host Pasadena in a match at Luther Burbank Middle School on January 6.
The Indians girls' squad is 7-3-1 after opening league with a 1-0 win against Hoover.Brittany Mata scored a second half goal on an assist from Tatiana Rizzotti in the win.Tatiana Sanchez and Lilith Paparo-Preito combined for a shut out on goal with seven saves.
Burbank High boys' soccer had not played in nearly a month after CIF Southern Section sanctions limited its preseason to just two contests. Showing some rust, the squad was shut out, 1-0, in a game against Pasadena earlier this week.
The Bulldogs girls' team is 4-4-1 overall, but dropped its league opener, 4-2, to Pasadena.