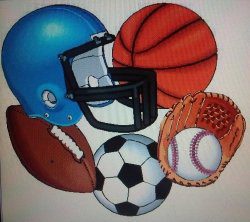 BURBANK SOCCER FALLS
Burbank boys' soccer brought everything it had in a 2-1 loss in double overtime in the CIF Southern Section Division IV Wildcard round on February 15 at John Glen. The host took a 1-0 lead in the 12th minute of the first half, However, Tadeh Anbarchian got the Bulldogs even, 1-1, at about the same point in the second half.
John Glenn scored the decisive goal moments into the second overtime period to end the Bulldogs season. It was a third place finisher from the Suburban League this past season. Burbank went 7-8-2 and finished fourth in the Pacific League, making the playoffs under first year coach Loi Phan.
Phan had inherited a program limited in the number of contests it could participate in this season after the CIF leveled sanctions on the program for discipline actions stemming from last season. For Burbank to make the playoffs in Phan's first season is something to be proud of.
Meanwhile, the Bulldogs' girls' soccer team dropped its Wildcard game at home against Rancho Cucamonga, 3-0. Burbank had earned the entry after beating rivalBurroughs twice last week including a double overtime thriller, 2-1, Friday.
INDIANS H2O POLO READY
Burroughs girls' water polo will host Redlands East Valley the No. 1 team out of the Citrus Belt League on Saturday, February 18. Burroughs is 20-4 on the season and finished second in the Pacific League to Crescenta Valley. The Revs are 24-3 and coming off an undefeated league season.
Senior Sam Buliavic leads the Indians with 135 goals on the season. Burroughs defeated Elsinore, 11-6, on Wednesday, February 15. Erika Green scored five goals in the first round victory.
BURROUGHS SOCCER
Burroughs girls' soccer fell behind by three goals early in their Wildcard playoff match at Lakewood before falling 4-0 to end their season.
ALUMNI GAME
Burroughs is hosting its annual Alumni Game on Friday, March 16 and is looking for former players to participate. The game will follow a Freshmen vs. Junior Varsity scrimmage that begins at 3:30 and a barbeque event planned for 6:00 p.m. The Alumni game will begin at 6:30 p.m.
Alumni who are interested in participating should contact Coach Kiel Holmes atcoachkholmes@gmail.com. There is no charge to play in the game, although donation will be accepted at the gate.
POKER TOURNAMENT
The Indians will also be hosting their annual Texas Hold-Em Tournament at the Burbank Elks Lodge this Saturday, February 18. A tournament donation of $50 earns a spot in the tournament, with prizes being awarded to the final table. Check-in begins at 5:30 p.m. and first hand will be dealt at 6:00 p.m. Contact Bill Cseh at 818-841-7034 for more information.