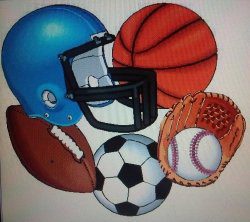 UMPIRES WANTED: The City of Burbank is looking for umpires for its upcoming youth baseball and softball seasons.  Students in eighth grade or above are eligible to train to be an umpire. Games are played on weeknights and Saturdays, and umpires are paid $15.00 per game. There is a mandatory classroom training session on Thursday, February 15 and February 22 from 7:00-8:30 p.m. in the Community Service Building as well as on the field training at McCambridge Park Field 1 on February 29 and March 1 from 5:45 p.m. to 9:00 p.m.  Individuals interested in becoming an umpire should phone the sports' office at (818) 238-5330.
HAP MINOR BASEBALL AND PONYTAIL SOFTBALL:  Sign-ups for players interested in playing Hap Minor Baseball or Ponytail Softball began on January 21 and continues through February 24. Players can sign-up weekdays from 9:00 a.m. to 9:45 p.m., Saturdays from 9:00 a.m. to 4:45 p.m. and Sundays from 1:00 p.m. to 4:45 p.m. Interested players should contact the sports' office at (818) 238-5330.
Divisions for Hap Minor Baseball and Ponytail Softball are as follows: K-Grade 2 is "coach pitch" or "tee-ball," Grades 3-4 is "pitch tee," Grades 5-6 is baseball/softball and Grades 7-9 is baseball/softball as well.
CURRENT RANKINGS: Burbank High girls' basketball is ranked #12 in the CIF Southern Section's Top 16 Poll of Division I-A teams after finishing the first round of Pacific League action 6-1 and in a tie for first place. Burroughs girls' water polo is ranked No. 7 in the Division V poll.