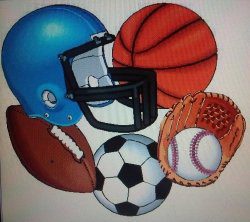 BURROUGHS BUZZ SAWED BY PROSPECT
As far as head coaching debuts go, new Burroughs head coach Kiel Holmes drew about as tough an assignment as one could imagine when his Indians opened the 2012 season at home against the Harvard-Westlake Wolverines as a part of the Easton Southern California Showdown Tournament.
The Wolverines not only have the best one-two rotation in the area, but the top pitching prospect in the country in 6-foot-6 Lucas Giolito, in their arsenal and a coach, Matt LaCour, known for showing no mercy.
With scouts lining the back of the backstop at Burroughs High Friday, February 24 Giolito didn't disappoint working five shutout innings in a 13-5 romp of the Indians.
Giolito, who has been reportedly been clocked as high as 99 miles per hour this winter, made fast work of the Indians for Harvard Westlake, who led 13-0 heading into the sixth inning. However, Burroughs made contact as the senior managed only three strikeouts — none coming before the fourth inning.
Burroughs got a two-run single late from senior Eli Peppmuller and managed five runs in its final six outs of play. The Indians face Agoura at the Chargers' home field at 11:00 a.m. on February 25.
DOGS FALL TO ECR
Burbank HIgh baseball led 4-1 in the fifth before the host Conquistadors rolled a six-run inning en route to topping Burbank, 7-4, in the season opener for both teams as part of the Easton SCS Tournament.
"We gave one away… too many miscues, too many errors from us when defense has become a real strength," Coach Bob Hart said.
Burbank had four errors — all in the infield — and several misjudged balls fall in the outfield in defeat.
Leading in the fourth, and with the bases full, Harrison Hernandez lined a ball up the left-center alley only to have it snagged by ECR centerfielder Brian Kewin, who has signed with Azuza-Pacific. Had the ball fallen, the Bulldogs would have cleared the bases.
"Maybe the difference, obviously huge," Hart said. "But the bottom line is we have to do a better job on defense if we want to beat quality teams."
Dylan Mersola and Ian McKinnon had two hits each for Burbank — Mersola and Paul Frias had RBIs.
Burbank will host Moorpark tomorrow, February 25, at 11:00 a.m.
HART-ATTACK
It wasn't all bad news for Coach Hart on Friday as son Kyle Hart threw arguably his best collegiate game going nine innings on 101 pitches and striking out eight for the University of Redlands in a 3-0 win over Claremont.
Hart, a former star at Burroughs High School and a 2008 and 2009 All-Pacific League selection, is a junior coming off a strong sophomore campaign. He helped snapped the Bulldogs' five-game skid on Friday. Redlands is 4-6 on the season. Hart is 2-1 overall and has 18 strikeouts in 21 innings pitched.