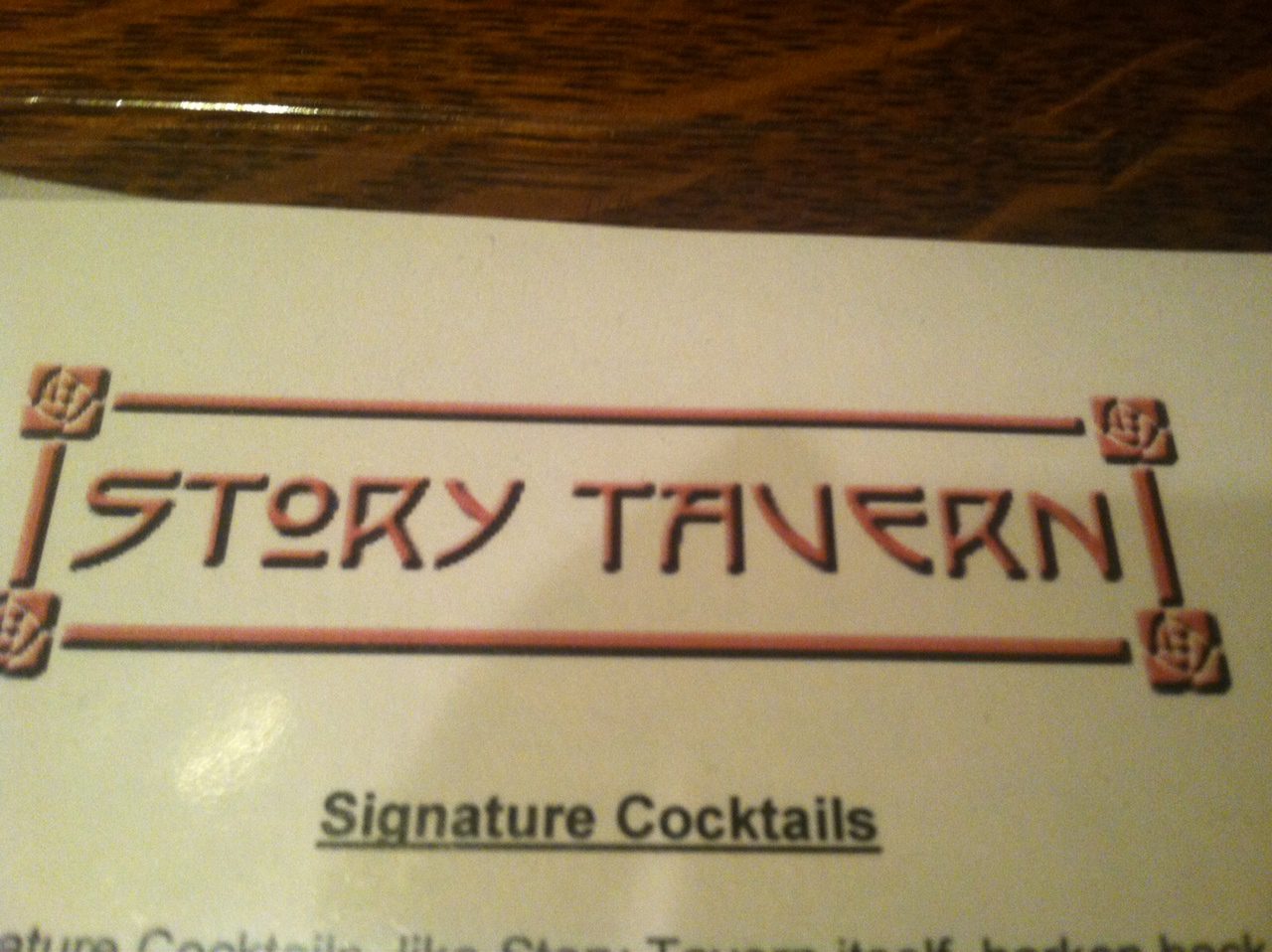 I've been saying for a long time that San Fernando Road could use a makeover.  There never seemed to be enough places for young Burbankians to hang out, unlike other parts of the city. Lately, to my excitement, I have noticed that San Fernando has made some additions. The other night, my friend and I decided to go on a hunt for new downtown nightlife.
That is when we walked into Story Tavern. A great little bar situated in the heart of downtown Burbank, Story Tavern is exactly what I'd been looking for. I walked in thinking it would be more of a restaurant than a bar, but pretty soon, the place filled up in time for happy hour and the talking and laughter became contagious. The inside of the tavern has a really cool vibe, with a sort of sophisticated, woodsy feel. The tables are long picnic-style and the walls are adorned with historic pictures of Burbank. The bartenders and waitresses were friendly and energetic, really adding to ambiance.
Looking around the bar, my friend and I (both in our early twenties) noticed the clientele was youthful, but not exclusively so. I was pleasantly surprised, thinking since we went early for happy hour, we would find an older crowd. I really liked the fact that the tables are picnic-style. It adds to the community feel, and in past experiences, usually helps to initiate conversation between patrons.
Given the fact that I was at a tavern, I ordered a beer. I like lighter beers, so I went with the hacker pschorr hefeweizen. I was happy with the beer, but needed some bar nosh to go with it. I ordered the totchos, or tater tot nachos, and was not disappointed.  The tots were covered in cheese, sour cream and green onions. Probably not the best choice for the night after Thanksgiving, but when in Rome, right?
The Burbank nightlife scene has been improved with the addition of Story Tavern. I'm really excited to see what is in store for their future, as they will soon be expanding to add a game room.
Story Tavern has an incredible amount of beer and food choices, so I know I will be returning soon to check each one off my list…
Cheers!