Three businessmen will receive the Mary Alice O'Connor Vision Award at the Family Service Agency's annual "Imagine a City" dinner on Saturday at Providence High School.
The award is named for Burbank's most revered volunteer, Mary Alice O'Connor, who passed way in 2010. O'Connor was devoted to providing community service in many areas, but especially as a founding board member of the Family Service Agency. The board of directors continues to honor her memory by recognizing those who do extraordinary work in the community.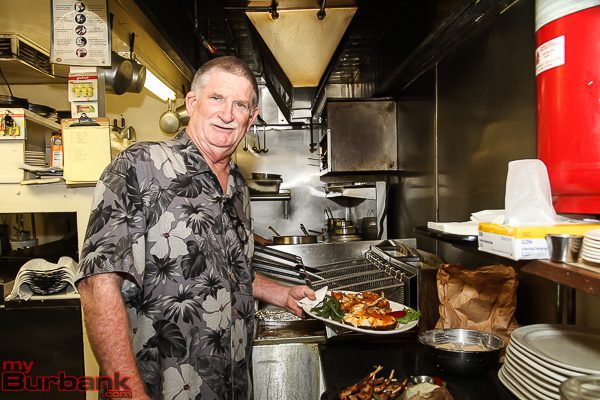 Those being honored are Gary Bric, owner of The Ramp restaurant. Bric provides the beverages for each Imagine a City dinner and tends bar throughout the evening. Alan Arzoian owns Handy Market, a major sponsor of the agency's annual art show. The Luis Lara Family owns Command Performance catering, which provides the meal for the Imagine a City dinner.
"They represent what Mary Alice O'Connor stood for –giving back to the community," said Laurie Bleick, Family Service Agency executive director.
Funds raised go to mental health counseling provided daily at all 18 schools in the Burbank Unified School District. The number of counselors employed runs between 45 and 50 every year.
"We touched the lives of over 2,000 students last year," she said. "If people come to the event, they will learn all about the vital work we are doing."
There is a greater demand for mental health counseling in the schools than there are financial resources, she said.
"So we depend on this event to raise a significant portion of our budget to provide this program throughout the year," she said. "We really rely on the community to support our efforts and hope everybody will come out."
Former city manager Mike Flad will be master of ceremonies. He is a past recipient of the Mary Alice O'Connor Vision Award as is Rep. Adam Schiff, who will attend the dinner and be an award presenter, Bleick said.
Recipients will be presented with a dove statue that was handmade by artist and art therapist Terre Bridgham at the Walt Disney Art Therapy Studio at the Family Service Agency of Burbank.
"The statues are all made individually so they are all unique," Bleick said. "This year the color is a pearl white."
Several high-end prizes will be up for grabs during the evening. There will be a special drawing for an Apple Watch. Prizes for the silent auction include a one-week stay at The Cliffs at Princeville on the island of Kauai, JetBlue tickets to anywhere the airline flies in the United States and a three-night stay at any WorldMark resort.
For tickets, call (818) 845-7671 or visit www.imagineacity.com