Burbank residents may have noticed the presence of police officers from other cities at large events such as a car meetup that was taking place at the Empire Center, called Krispy Kreme Tuesdays.
In Alhambra, residents there may have noticed the presence of Burbank police during that city's summer music festivals, events that call for the closing of major streets to accommodate attendees.
This sharing of resources is referred to as mutual aid, and fire and police departments from different cities count on each other for support for significant events, whether planned or not.
"If there is an operation that occurs in the county where we need resources, we can draw from each other," said Burbank Police Lt. John Dilibert.
Officially called the Los Angeles County Law Enforcement Mutual Aid System, which Burbank is a part of, the agreement means that Burbank and others in the region respond when and where there is a need, Dilibert said.
Los Angeles County is broken down into groups and subgroups, and Burbank and other cities including Glendale, Pasadena and Alhambra, as well as Bob Hope Airport police, are part of what is called Area C, he said.
Dilibert, a 28-year veteran and watch commander in the patrol division, is the designated Area C coordinator, and has been working in mutual aid for 11 years.
"I manage all Area C operations, I'm the liaison to various cities," Dilibert said, adding that he assists a captain with the Alhambra Police Dept. who is basically in charge of the group.
The Rose Bowl is one example of an event that calls for mutual aid, Dilibert said, and in Glendale, a Black Lives Matter rally called for additional resources to that city.
"When President Barack Obama comes through town for fundraising, and lands at Bob Hope Airport, and wants to go on The Ellen DeGeneres Show or when he was on The Tonight Show With Jay Leno, Burbank had to bring in resources to help the president get from Point A to Point B," Dilibert said.
A watch commander from each department can activate mutual aid, but usually it is the liaison, Dilibert said.
He also discussed how he can go and assist the San Marino Police Dept., and step in, and become a San Marino cop. When Glendale needed help, he became a temporary watch commander at the Glendale Police Dept.
"We work together, it's a good group," Dilibert said, adding that law enforcement can really go anywhere in the state of California.
Dilibert said this also happens because of the demand the public puts on law enforcement "to get [life] back to normal as soon as possible. An earthquake or fire is coming in California. A freeway could collapse. We need to bring governing [back] to normal, we just might need extra people."
Burbank Police Lt. Adam Cornils, a former spokesperson for the department and watch commander, said that in an area as dense as Los Angeles County, mutual aid is the recognition that a major critical incident, whether that is a crime scene or wildfire, will impact the entire region.
"An individual city probably can't put in the resources to handle that," Cornils said, "and there's a contract agreement among cities that they will send a certain percent of their resources to help partner cities."
Prior to his promotion to lieutenant and watch commander, Cornils served as the department's emergency operation coordinator, and worked with the Burbank Fire Dept., the city's public works department, schools and the airport.
"I made sure we were ready to work with other agencies that were not in our usual field," Cornils said. "Now, as a patrol watch commander, if something major kicks off, I can request [resources] and will manage the inflow of resources and make sure they are getting assigned appropriately."
Eric Baumgardner, the emergency management coordinator with Burbank fire and the city's emergency manager, said fire departments have what is called Automatic Aid through the Verdugo Fire Communications Center (Verdugo System).
The Verdugo system is the dispatch center for the unified fire response of Alhambra, Arcadia, Burbank, Glendale, Monrovia, Montebello, Monterey Park, Pasadena, San Gabriel, San Marino, Sierra Madre, South Pasadena and Bob Hope Airport, Baumgardner said. Through an Automatic Aid agreement, these agencies run a borderless response system across the Verdugo System similar.
Throughout the state there is the California Master Mutual Aid Agreement; however that only applies during a Governor proclaimed State of Emergency or State of War Emergency, he said.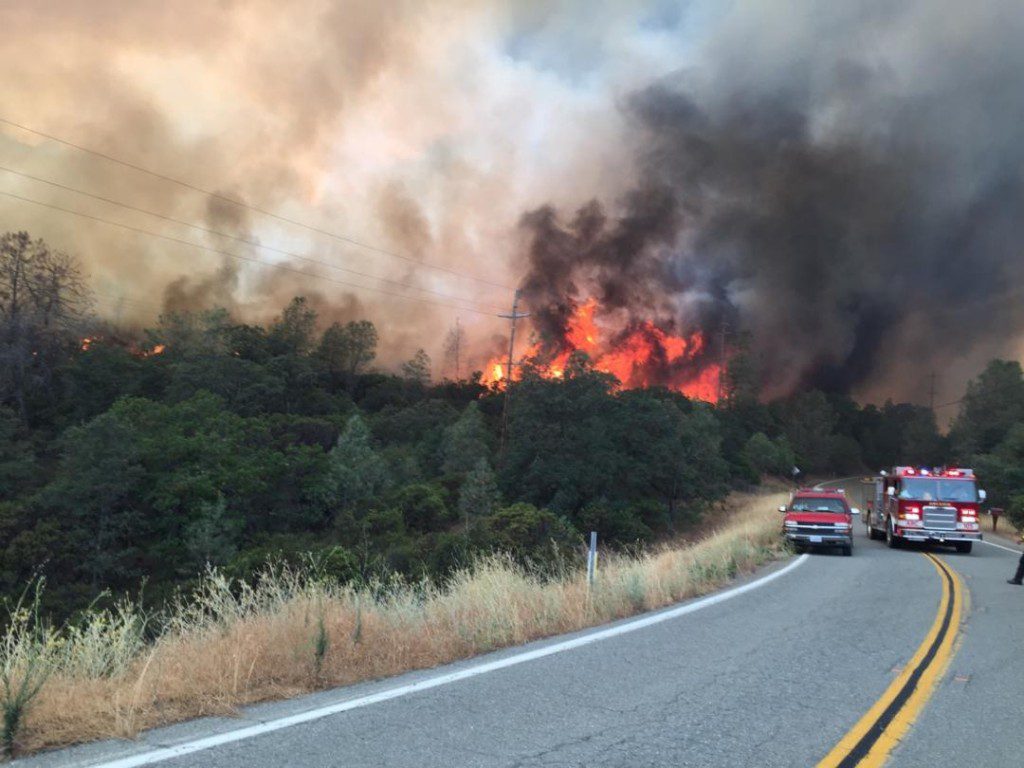 As an example of mutual aid, Baumgardner mentioned Universal Studios, which contracts with the L.A. County Fire Dept. (LACoFD). L.A. County fire has an agreement with Burbank that if something happens, Burbank will assist them. Burbank, in turn, gets L.A.County resources for things like a brush fire, he said.
Baumgardner said Burbank fire crews worked up north for different fires, and that a couple of strike teams were gone for 14 days. He added that the strike teams were mixed, with personnel and resources from Burbank, Glendale and Pasadena.
Burbank Fire Chief Tom Lenahan said fire departments are on "the tip of the spear" when it comes to the California mutual aid system, which started in the 1950s.
"When a major incident wildfire happens and resources are overtapped, someone will put out a request for help," Lenahan said. "When the northern part of California starts to burn, we'll take resources from the south. In the south, we are entering the Santa Ana Winds cycle, which runs from October to the end of the year, or to January or February. So, the north will send resources when we're overtaxed. It's a fantastic system…it's neighbor helping neighbor, and improving the service we currently have."