Toro Sushi Poke House has been operating for years on San Fernando Boulvard in Downtown Burbank, and providing tasty, quality plates for just as long, from when it was known just as Toro Sushi. Highlighting this stalwart of sushi and poke in Burbank is way overdue.
Open seven days a week, Toro Sushi Poke House continues its tradition as a solid option for a healthy bite to eat. We often enjoy the poke bowls and sushi rolls both in the restaurant and for takeout.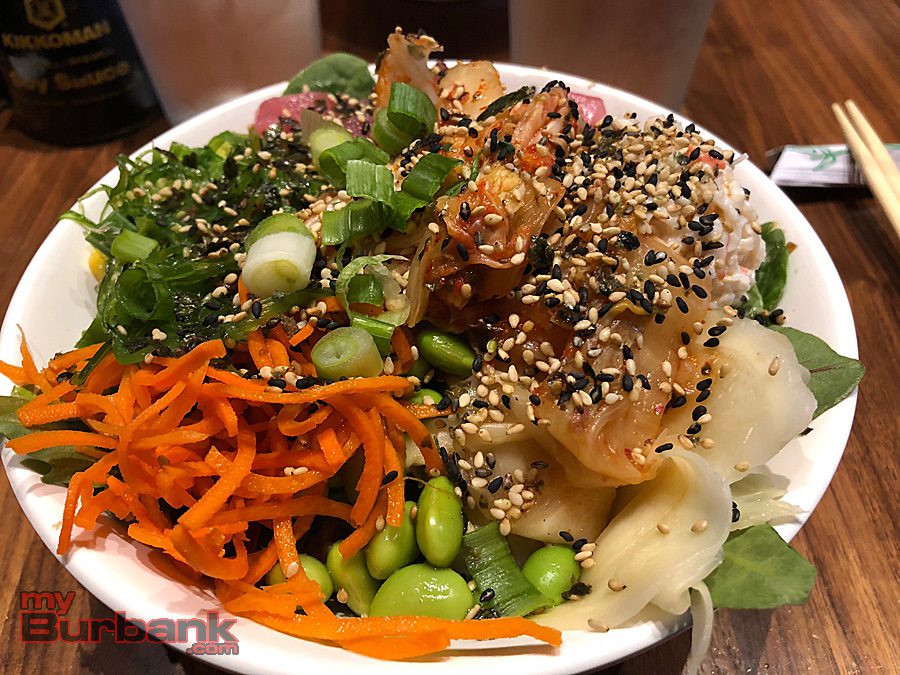 Poke Bowls come in three sizes – with one, two or three servings of protein (fish and tofu offered). Choose your base from white or brown rice, salad mix and more. After selecting your sauce, choose up to four add-ins, some like avocado or kim chi incur an extra charge.
The poke bowls and sushi rolls don't break the bank and are still good quality, fresh fish – basically, some of the best raw fish we've found in Burbank.
Service is friendly and attentive. Toro has gone through some changes in ownership and decor recently, but we are still pleased with the restaurant.
However, they haven't allowed public bathroom access recently, which is a huge issue for those dining in. They send you to Fantasia or Fuddruckers across the street. So, wash your hands before sitting down or you'll be walking again to use facilities. We used to be able to use the tiny, and somewhat dingy, bathroom in the back through the kitchen but on recent visits it has been "broken."
All in all, Toro Sushi and Poke House rates a solid On The Marquee with us. Once you're prepared for the possibility of no bathroom access, the restaurant remains a favorite for quality fresh sushi and poke, whether you dine in or take out.
myBurbank Ratings:
Tops In Town (Outstanding)
On The Marquee (Really Good)
Could Use A Rewrite (Average or Slightly Below)
Don't Quit Your Day Job (Poor)