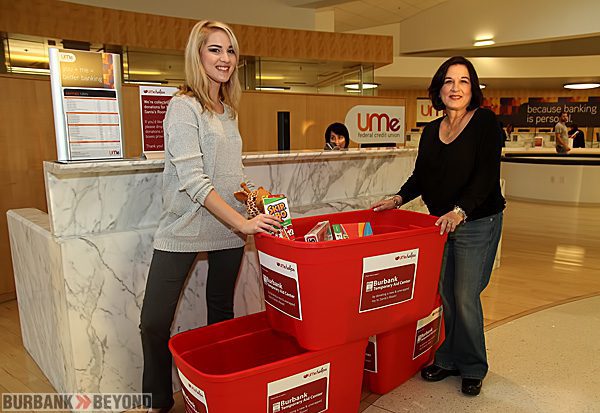 As a long standing Burbank Credit Union, UMe is committed to supporting the local community. For the third consecutive year, UMeHelps — a community focused outreach program of UMe Credit Union — will be collecting toys, books and games to support "Santa's Room."
Santa's Room is a Burbank Temporary Aid Center (BTAC) program that collects toys, books and games for Burbank children who otherwise would not have presents to look forward to on Christmas morning. The program helps to fulfill children's Christmas wishes by supporting parents under financial strain. Local parents who request assistance with Christmas gifts are able to visit Santa's Room to "shop" for their children and choose from the donated gifts.
Through UMeHelps, the UMe Credit Union and its members, along with the Burbank community, can give back to local charities and individuals in need. UMeHelps has supported local organizations by conducting food and clothing drives, pet adoptions, participating in fundraising efforts and building awareness of local programs that people in the community can help support.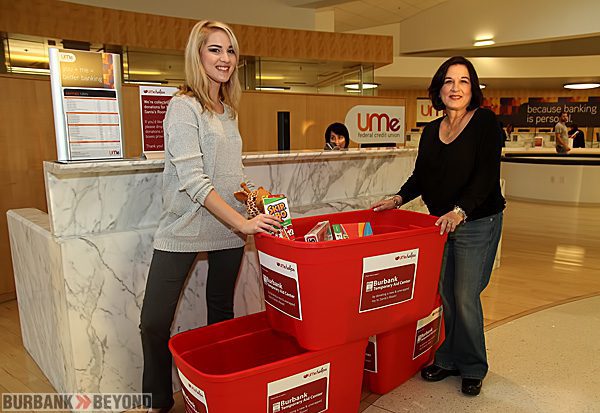 To participate in the UMeHelps Santa's Room Toy Drive, please bring new, unwrapped toys to the Credit Union from November 3 through December 5, 2014. Visit umecreditunion.com for a link to a complete list of acceptable donation items, found in the "news and announcements section" on the home page or see the list below.
In the spirit of the credit union philosophy of "people helping people" – we're asking UMe members to help us collect new toy donations for the Burbank Temporary Aid Center's "Santa's Room" program. Donation items should be new and unwrapped – and may be dropped off at the Credit Union, November 3 through December 5, during business hours.
Acceptable toy donation items are as follows:
Action Figures & Collectibles
Arts & Crafts Items
Bikes, Skates & Skateboards
Blocks
Board Games
Books
Building & Construction Sets
Cars, Trucks & Accessories
CDs
Dolls & Accessories
Electronics
iTunes Gift Cards
Learning & Educational Toys
Legos
Movies
Musical Instruments
Play Vehicles
Pretend Play & Dress Up
Puppets
Puzzles
Radio Control Toys
Sports & Outdoor Play Items
Stuffed Animals
Teen Jewelry
NOTE: Donation items received after this year's Santa's Room shopping dates will be added to next year's Santa's Room.
UMe is located at 3000 W. Magnolia Blvd. in the Magnolia Park area of Burbank. For more information, please call Anita Hutchinson at (818) 238.2900 x240.