By Rick Assad
Jimmy Cafferty didn't have his best outing on the mound for the Burbank High baseball team, but the senior was part of a combined no-hitter along with senior Danny Edwards and senior Matthew Schwartz as the Bulldogs routed visiting Muir 13-1 in the first Pacific League match on a chilly Friday night.
Cafferty, who had a single to left field in the second inning, went three innings and struck out eight with six walks and picked up the win.
Cafferty is the ace of the pitching staff and fanned three batters in the first and three hitters in the second frame.
"I thought personally my performance wasn't my best or my most efficient, but our team's offense batted at the plate, and we got some key hits to give us a big lead," he said. "Also, the two pitchers who came in after me, Edwards and Schwartz, closed out the game with two scoreless innings and ensured the win."
Edwards came in the fourth inning and fanned two across an inning and Schwartz struck out one and walked one in the fifth.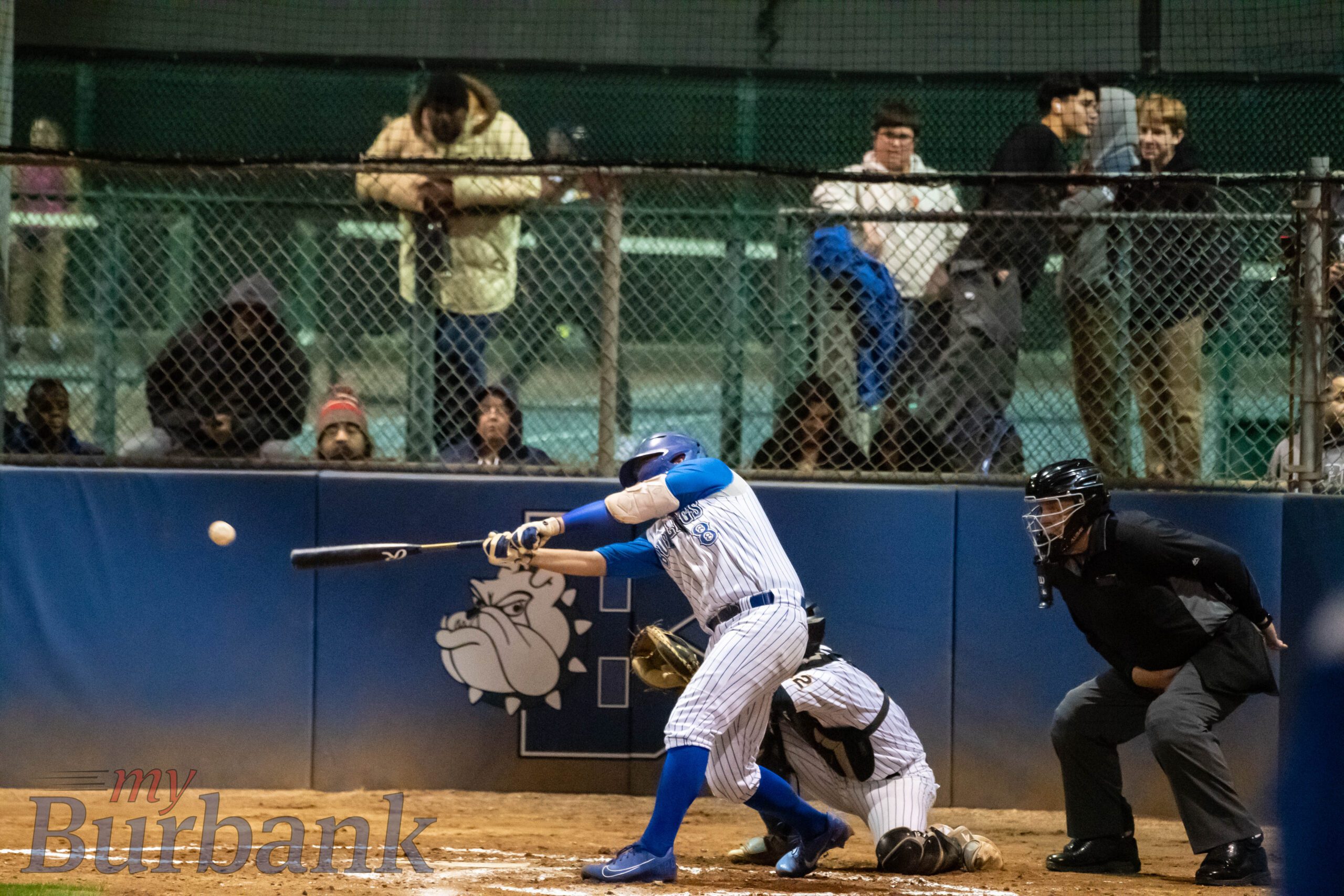 Longtime coach Bob Hart was pleased that his team came out with a victory despite issuing seven walks.
"He [Cafferty] was not very sharp but like I told him, he doesn't always need to be effective, you can still be dominant," he said. "Danny Edwards and Matthew Schwartz shined as well."
The Bulldogs (4-0 and 1-0 in league) banged out 10 hits and four hitters collected two hits and they included senior Danny Bentancourt with a single and a double to center field and a run batted in during the first inning along with senior Julian Gonzalez who added two singles and an RBI in the first inning.
Senior Dylan Kramer collected two base hits and two RBIs, one in the first inning and one in the third inning.
Junior Bryant Johnson chimed in with two singles and three RBIs and they came in the first stanza, the second inning and the third inning.
Junior Ryan Sebastian added an RBI single to left field in the third inning for the Bulldogs.
Burbank senior Ben Castillo walked with the bases filled in the first inning for an RBI.
The Mustangs (2-2 and 0-1 in league) scored their only run of the game in the first inning as Fletcher Paddock walked with the bases loaded and was the third walk of the frame as Bobby Milton IV scored after reaching on an infield error.
From this juncture, the Bulldogs scored seven runs in the bottom of the first and then added a run in the second and five more runs in the third frame.
Sophomore Colby Bette tossed in an RBI in the third inning on a force out for Burbank.