The Burbank High School Law Dogs for made it to the quarter finals in Constitutional Rights Foundation (CRF) Mock Trial Competition. Burbank High School placed 6th out of 96 Los Angeles Private and Public Schools and was awarded Finalist ribbons for making the Top Ten.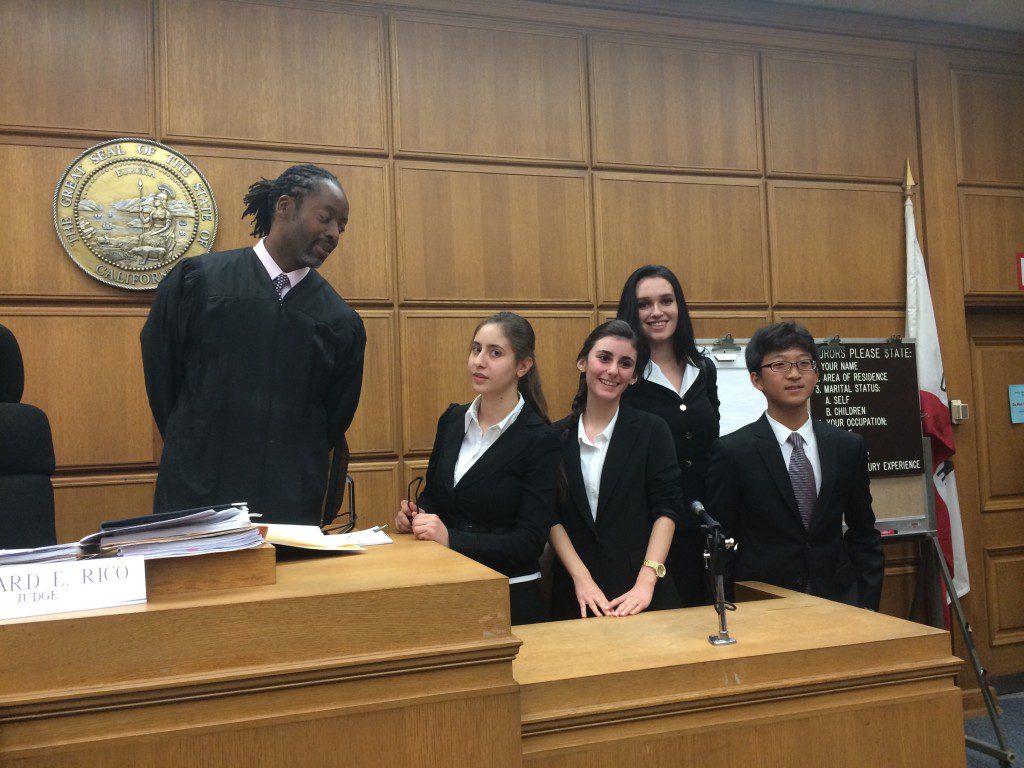 Outstanding Attorney roles were played by seniors Sharis Manokian, Brooke Haddad (with three perfect scores), Anush Markaryan, Xavier Cook, and Junior Ryan Hyun.
Outstanding Witnesses were played by freshmen Nikki Howell (9), Andrea Amaya (11), Storm Lamoureaux (11), Lyna Moreno (11), Lucy Tatryan, and Bailiff Aryana Jamal (9). Reggie Golightly (9) was the Courtroom Journalist and Gigi Manukyan was the Courtroom Artist.
The judges were actual courtroom judges. All schools are guaranteed 1st and 2nd round then the top schools advance to semi and then quarter finals. The court case this year was an art theft case by an indebted college student.
There were 4th amendment pretrial issues attacked superbly by Anush, Ryan, and Xavier.  Four of the above students were also awarded Honorable Mention Awards for their performances by the judges.