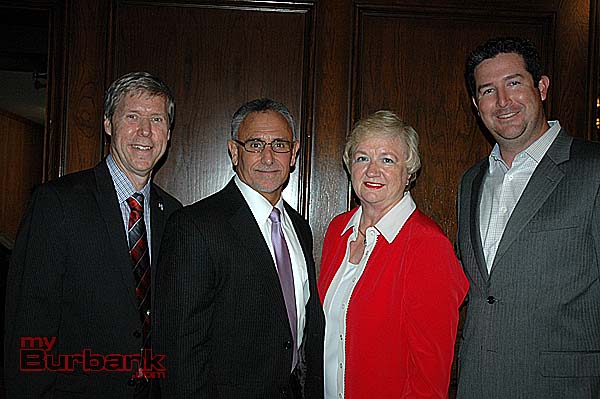 The Burbank Noon Kiwanis Club and the Burbank Community YMCA share the goal of building a stronger community.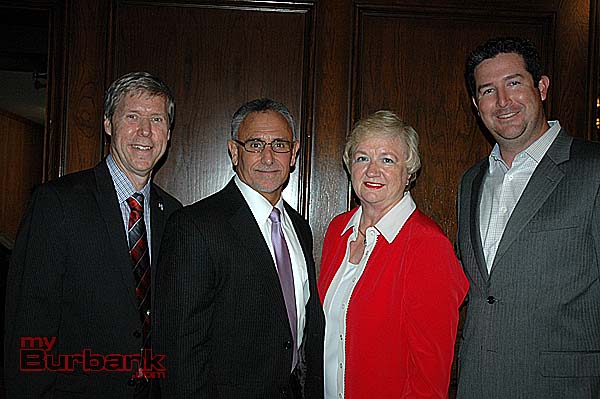 While the Kiwanis club supports local charities and programs that help people, the YMCA concentrates on keeping them healthy and providing the tools for shaping good character.
But what really ties the organizations together is their commitment to youth, believes Marsha Jackson, chairwoman of the Kiwanis Gala held last Saturday at Lakeside Golf Club.
"I think that Kiwanis and the YMCA have a lot in common because we both serve the children of the world," she said.
The Kiwanis presented a $5,000 donation to the YMCA in honor of its 90 years in Burbank. Founded in 1924, the Y serves more than 9,000 members or program participants a year. More than 4,000 swimming lessons are taught every year and 200 seniors a day use the Aquatics Center.
The Y also sends teens to Sacramento to learn about legislation through the Youth & Government program each year. More than 150 families rely on its preschool and after-school activities. Some 300 boys and girls are enrolled in the youth basketball program. More than 350 children attend camp during the summer.
And no one is ever turned away for lack of funds.
Last year the Y provided more than $300,000 to help kids and families learn, grow and thrive, said JC Holt, president/chief executive officer.
"The Y was honored for 90 years as a recognized leader in youth development, healthy living and social responsibility," he said. "That recognition from the Kiwanis was made even more special by their $5,000 contribution. One hundred percent of the gift will go toward our assistance program to help kids and families who otherwise might not be able to afford some Y programs."
Resolutions were presented to Holt from the offices of Rep. Adam Schiff and Assemblyman Mike Gatto. Burbank Mayor David Gordon read a proclamation highlighting such qualities as the Y's ability to instill family values and produce community leaders and Olympians.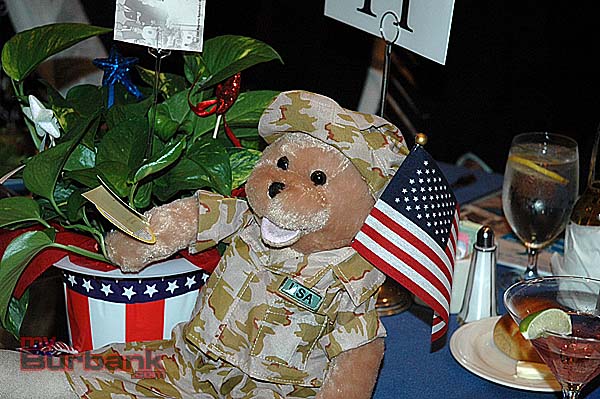 The gala fundraiser has been Jackson's baby for 17 years. It started while she was president of Kiwanis in 1987-'88. She got the idea from her sister and brother-in-law Kay and David Hughes, who were involved in raising $10 million a year for 13 Boys & Girls Clubs in another state.
"Everything we raise goes back to Burbank, mostly to children but some funds go to adults and senior citizens," she said.
The highlight of the night is a reverse opportunity drawing. People's numbers are drawn until only five people remain. They then vote to keep going so winner takes all or share the $5,000 grand prize.
"I saw it done in San Diego and thought we should try it," Jackson said. "I always bought tickets for it."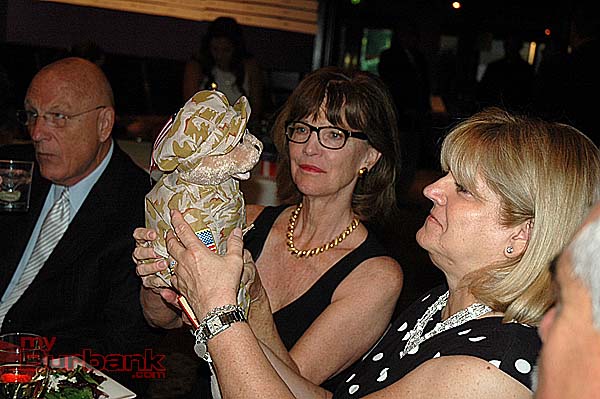 Winners this year, who opted to take home $1,000 each, were Dennis Dunn, Kenneth Nielsen, Sam and Millie Engel, Gary Kessler and the city of Burbank.
Funds raised came from the cost of the reverse drawing tickets, the silent and live auction, and the program book ads, said past president Harvey Branman.
"This year we added another drawing," he said. "We sold just 100 tickets at $50 each for a 1-plus carat diamond."
Kiwanian Gary Peterson reminded members and guests that the club lost two exemplary members this year — Herb Vincent and Ham Lloyd who together served Kiwanis a total of 94 years.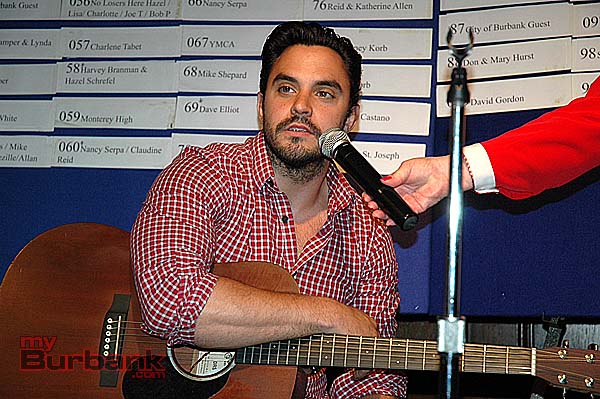 Following the cadet color squad presentation of the colors Alana Hyland sang the national anthem. Johnny Holiday entertained with his special brand of humor.
Burbank Y employee Patrick Beck performed "Built on Love", which he wrote about the YMCA for a contest. He and three other contestants were chosen from 5,000 to perform their songs for the YMCA General Assembly in Philadelphia last year.
The song was apropos because both the Kiwanis Club and YMCA were built on love, chairwoman Jackson said.