JBHS and BHS Eager for First Pitch
The season can't get here soon enough for two teams coming off disappointing 2011 campaigns for two very different reasons. Burbank High struggled in transitioning to a new program philosophy, while Burroughs High made headlines for all the wrong reasons. Things will be different this season and so without further ado, here is a snapshot of what to look for on the baseball diamond this season.
BURBANK
Last season, the Bulldogs went 12-15 overall and 6-8 in the Pacific League, finishing fifth and missing out on the postseason after two consecutive seasons of participating in the playoffs. Coach Bob Hart feels a little bit like Goldilocks heading into the 2012 season with the thoughts that things are finally, "just right."
"I just feel the program is healthier than it has ever been from top-to-bottom," he says. "The guys have really bought into the changes we've tried to make and I feel like we have committed kids, the right guys in place and that we lack any drama — which is a good thing."
Specifically, he credits an emphasis on defense, improved practice routines and a deeper coaching staff that includes Craig Sherwood, Tommy Perez and Tony Sandoval — all names that crosstown rival Burroughs is very familiar with.
Sherwood, although best known for his days coaching alongside Scott Muckey at Crespi was also a longtime assistant for the Indians. Perez holds nearly every Burroughs offensive record and Sandoval was the No. 2 starter on the 1997 Foothill League championship Burroughs team.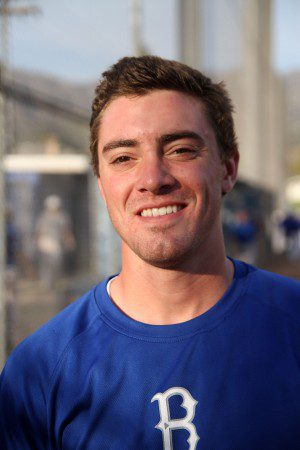 Hart also saw Sherwood recruit assistant Dean Benevidez, a former Celts' standout who grew up in the Burbank area then won a CIF Championship in his time at Crespi where he was a star.
"My ego is not big, I can give credit where credit is do," Hart said. "Craig has brought in his system and made some real positive changes to the way we do things and he brought in some staff to help with that."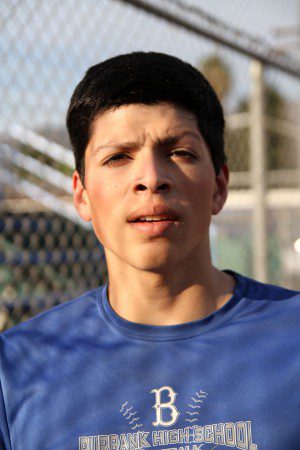 Hart is equally excited about what he has returning on his squad. Dylan Mersola, a 2nd team All-Pacific League selection who plays shortstop, showcases one of the best swings in the Pacific League. Also back is catcher Paul Frias, who Hart says is currently showing a consistent sub 2.0 pop-time and who hit close to .450 between summer and winter league games this off-season.
"I realize numbers in the off-season don't mean a thing, "Hart said. "However, we were really excited with the consistency from Paul. He has a chance to be pretty special."
Senior pitchers Andrew Hernandez, a submariner, and Daniel Starkand figure to the 1-2 in the rotation for the Bulldogs. Newcomers Angel Villagran, a transfer from Burroughs who is also a third basemen, and Harrison Hernandez, a corner guy, will also pitch. Hart believes Hernandez could close.
The Bulldogs kick-off their season in the Easton Tournament and will see El Camino Real and Moorpark in their first two games. They open league with a tough week at Pasadena and at Crescenta Valley the final week of March.
Hart acknowledges that CV will be the odds on favorite in the Pacific League.
"Two guys throwing above 90 (miles per hour), they've gotta be," he said. "After that it is simply survival of the fittest, several teams could surprise and every team can be beat." His team belongs in both those categories too, he says.
BURROUGHS
Kiel Holmes picked a challenge for his first coaching gig, a Burroughs team healing from a forgettable 2011 season in which its season cut short. The Indians forfeited their last nine games following an incident on a Spring Break Trip in Arizona. However, many feel the Burroughs-alum is the right guy to return the program to better times, Holmes included.
"I just feel like there is a right way to do it in high school baseball and that I played in a program that did it the right way," he said. "We have emphasized this again because it is really the only way to win games."
Specifically, Holmes preaches an emphasis on small-ball, base running, getting a guy to second and bringing him home and playing pitch and catch — all things that had been forgotten the last two seasons but points of emphasis when the Indians had their best teams 2007-2009 and 1996-2002 averaging nearly 17 wins per season in each of those eras.
Burroughs was 6-8-1 when its season was cut short last season and 12-15 the prior year when it got away from those basics. So despite a senior heavy team, few will recognize these Indians as they get their identity back this season under a former Indian.
"We've had talent, but it just didn't work" Holmes said. "I like my team a lot and I give the guys all the credit for standing tall after what they went through. I also give them a lot of credit for buying into what we want them to do — they are going to surprise people this season."
Position battles and competition has been the theme since Holmes accepted the position in November after Coach Eddie Alvarez came and went like a meteorite — fired for inconsistent leadership. Holmes feels six players are competing for three spots — Ryan Gordon, Stewart Alexander, Eli Peppmuller, Matt Kelsey, Dylan Goldsack and Zander Anding.
Each bring something different to the table with Gordon showing the best arm, Anding and Peppmuller the best range. The infield is also a logjam, but in a good way. Brian Pozos, Luis Pereya and Myles Haddad play-up the middle and can rotate around as necessary when Pereya pitches — which he will do plenty of.
Dillon Disiere will likely also see plenty of innings on the mound, and will also play third base. Nate Borgard has plenty of upside and Daniel Baraza, a lengthy lefty, has established himself in Holmes eyes in recent months.
"I like how he has learned to hold runners and how he can throw three pitches anywhere in the count," Holmes said.
A now healthy Christian Garia should provide plenty of offense and play first base while Chris Davies and Chris Peale compete for time at catcher. Peale's bat also makes him a candidate for the designated hitter role.
"I feel like I am still getting caught-up to speed after coming in late, but I also really like what we have here," Holmes said. "I have enough depth that I can play the hot bat and not lose anything on the other end."
PREDICTIONS
Really tough reads for both teams, even as familiar as I am with most of the names on the field and the coaching staffs. Burbank and Burroughs both make the playoffs this season with 13-16 wins overall and 10 league wins. Who finishes ahead of who comes down to the season series played on April 20 and May 11 this season. Like I said, I know too many guys in each dugout to make that prediction.