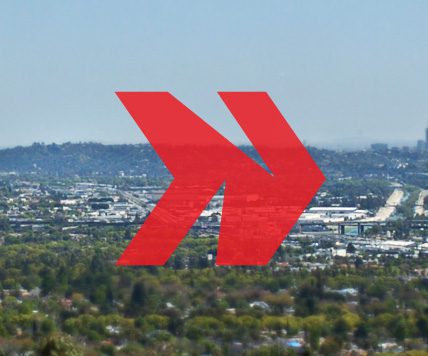 Welcome back, although you probably didn't go anywhere, and neither did we.
What we have done is put on our 'big boy pants' after growing up in the world of news websites.
When I left The Burbank Times in December of 2009, I got the idea of putting out something that was more immediate.  Let's face it, the Burbank Times comes out once every two weeks and the Leader only shows up two days a week.  So what about all those other days.
It took about 3 months to put the original BurbankNBeyond together, using Microsoft Expressions software and a lot of self teaching.  Launching in April of 2010, I found out after a few months and a few thousand files that I was already over my head with software meant for simple websites.
So in February of 2011 I started to research and ask around what to do so BurbankNBeyond could advance to that next level.  In the meantime, hits were rising and we were averaging 22,000 a day back in July and they have continued to rise according to Go Daddy, our host.
After teaching at Crespi High School for nine years, I remembered a student named Matthew Majcher who had a gift for graphics and had recently graduated from LMU.  I went to Matt and the process started, a process that has taken 9 months and a lot of frustration.  I found that no matter how fast I wanted it, things took time, especially with all the customizing I wanted done to make the site functional, yet unique and keeping that simple hometown feel.
Now here it is 11/1/11 and the site is finally ready.  Yes, you will see some bugs here and there, but we are working them out.  Hopefully we are a lot more visual and we are now a partner of social media.  One of the most important elements was for people to share via Facebook or Twitter and all the other great stuff out there.  You can now leave comments on our stories, just log in through one of your accounts and leave a comment.  Yes, they will be moderated because this is a professional news site and I expect the same professionalism from our readers that we bring to you.  If you want to be anonymous, there are other places for you to go and post.  I know when I post somewhere I leave my real name because it is MY opinion.
You will still get the same hometown feel from our Burbank staff.  Everyone but one lives i Burbank and just about everyone went to Burbank schools and grew up in the area.  That's one of the reasons that we know Burbank like no other.  We know what's important to Burbank citizens and that is sure not what happens in Glendale in Pasadena.  While we may report on the occasional story from there of somewhere else (Beyond) that we think effects Burbank, we will never put Burbank in a story as an afterthought.
I really want to compliment my staff as well as Matthew Majcher for putting up with my emotional outbursts during the past few months.  He does a great job and he is someone you should consider when putting together your own project.
What would I do without Ross A. Benson, a friend for over 30 years and literately is MR. BURBANK.  Is there really anyone in this city who does not know him?  Stan Lynch has also been a friend for 30 years also.  A former Daily Review reporter, he still has the knack and the experience to go with it as well as knowing this city like the back of his hand. Tom Crowther is now doing sports and his experience goes back to his years at Burroughs High School as a student (and one of my baseball players back in the day!) and he lives sports.  He also moonlights now as the Assistant Principal of Muir Middle School.
Our video host, Deborah Dodge, is a former Miss Burbank and loves this city, which you can see in her work.  This new site will continue to do the videos that you have come to expect.  John Savageau has become our crack reporter who is up for anything that I throw at him besides running his own company.  Finally, our video editor, Cipriano Taylor is another of my former students who goes to school in Merced and has a talent beyond his years.
I am really excited to launch this BurbankNBeyond 2.0 and really hope you continue to check us out everyday as your first source for local news and events.
Hold on, because here we go….