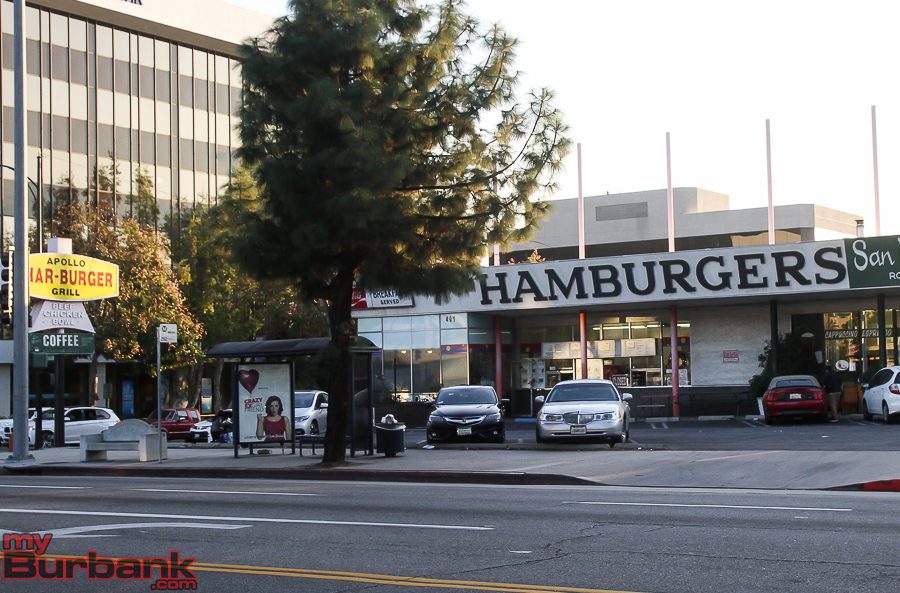 When you control a major intersection corner in Burbank and have been there for many years, you would expect that the burger you put out would be something worth keeping you in business.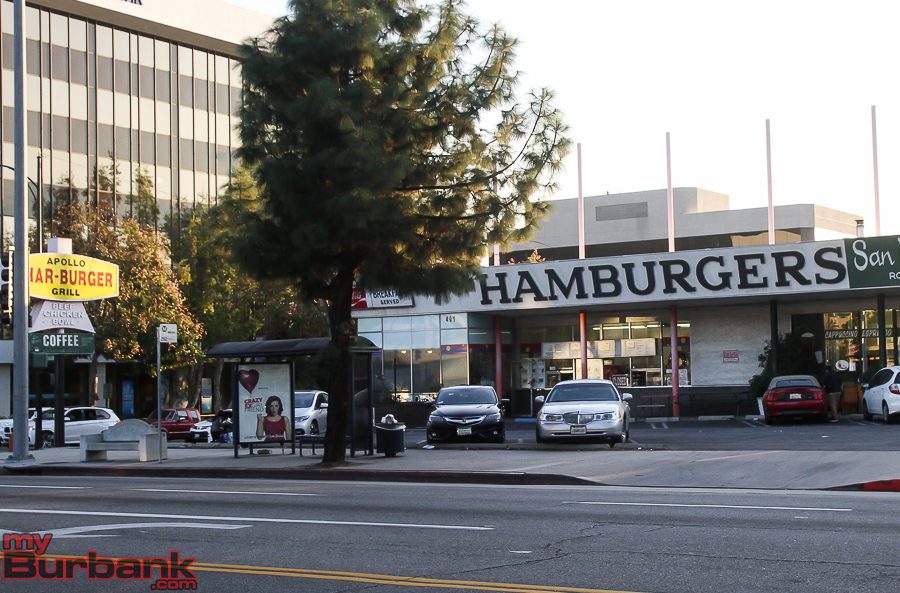 I had heard in the past that breakfast burritos at Apollo Burger were really good and since the name is Apollo Burger and not Apollo Burrito, I was hoping for the same quality.
Nothing I expected could be farther from that.
Upon ordering their cheeseburger special combo, which includes fries and a medium drink (only one refill allowed), I was not given any options at all when ordering, although I did ask for my fries well done as always.
When they called us to come get  our food, I set the tray down and gazed at the burger and it did not look very impressive. To start with, you get American cheese, and that is the only option. The bun is toasted, but there is nothing on it, just plain.
It had all the regular condiments such as pickles, lettuce, tomato and onion (and there was a lot of onion), but it had a real dry taste to it.
You could easily tell that when they ordered their supplies that when it came to the burger, it was a cheap frozen patty and the standard hamburger bun. Now I was starting to guess why my friend and I were the only two people who were there our entire time eating inside their dining room.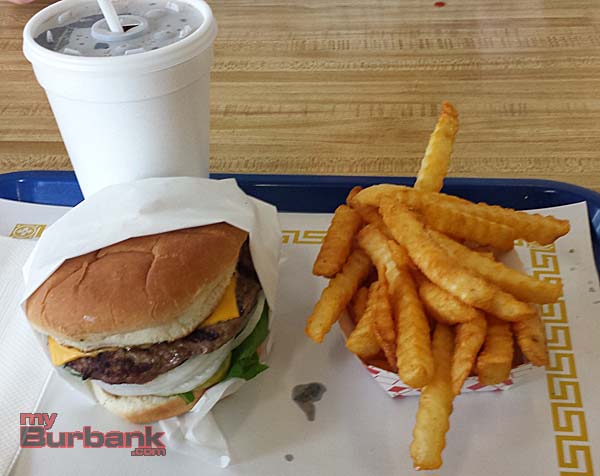 For a price over $7 for the combo, you are being ripped off or you just don't care about quality when you eat. Gary Bric's Ramp has a combo for the same price that is like comparing a 1962 VW to a 1969 Corvette for the same price.
Maybe they should change their name to Apollo Burrito.
Sides Notes: The fries were actually the star. They came well done and crunchy and had some seasoning salt that added to the flavor. The dining room is very outdated and the seats are not comfortable and our table wobbled more than a drunk sailor. Why do I consider this place to be back in the 70's? One great reason is they ONLY take cash – yikes!
Apollo Burger Burger is located at 401 North Glenoaks Blvd. in Burbank – right on the corner of Magnolia and Glenoaks. 818 842-2444 Open Monday thru Saturday. 7 am until 7 pm – closed on Sunday.
Apollo Burger receives: Could Use a Rewrite

myBurbank Ratings:
Tops In Town (Outstanding)
On The Marquee (Really Good)
Could Use A Rewrite (Average or Slightly Below)
Don't Quit Your Day Job (Poor)
If you would like us to consider a location for a review – let us know HERE