When a new burger place opens in Burbank it's always exciting. In this case it is a small business with an owner who is trying hard and works to greet everyone who comes in his door,
Better Fresh Burger is a hard find. It is located in the back corner of the strip mall at Olive and Victory (the one with the Subway on the corner). While it may be hard to park in front, there is some great parking available off of Clark in the rear of the center.
I guess you can tell when I am talking about the parking before the burger that there might be a problem.
When ordering a Better Fresh Cheeseburger, I was expecting a hand formed burger. While the meat may not be frozen, the burger patties appear to be preformed. Another problem, when they ask you what cheese you would like and you say cheddar, they instead tell you that they do not have cheddar, but Mexican Cheese.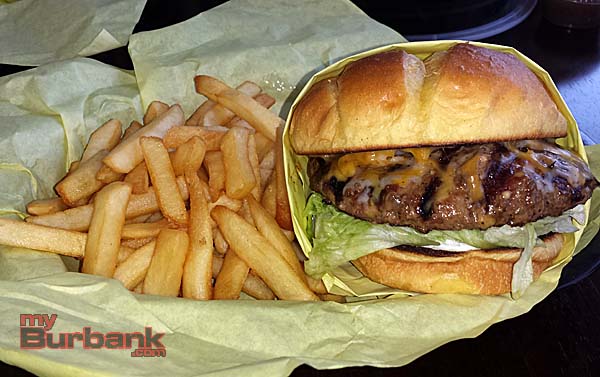 The burger looks good when it is brought to you and both the bottom and top buns have been toasted well. The mayonnaise, lettuce, tomato, pickle all appear on the bottom bun of the burger and nothing but the cheese separates the patty from the upper bun.
The bun does not do a great job of fitting around the burger and appears too small.
As always, it is the taste that makes or breaks any burger and the taste here is very bland. You can't pick how you want the patty cooked and it appears to be medium-well and after a few bites there is just no juice to it. It really did not taste much seasoning and after about two thirds done, it felt like a chore to finish the rest.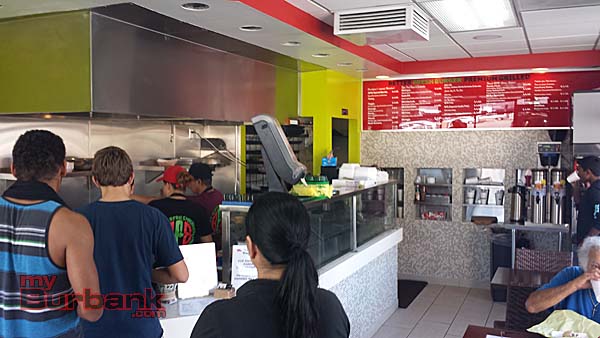 The prices are very reasonable, maybe to reasonable. A cheeseburger goes for $3.30 and they have many variations.
I was rooting for the burger, but it just did not make the cut. The workers appear to be very friendly and the business looks clean and inviting, but it is all about the burgers as you know. The restaurant has a very 'Mexican' theme to it with their menu items and I have a feeling if you have a flair for Mexican food (which I do not) you may enjoy many of the menu selections.
Side Notes: The fries also failed the test. After ordering 'well done' or 'crispy' fries, they did not come that way and were not special in any way. They also make a breakfast burrito that they were very high on, but that is for another review!  They also offered hand scooped shakes whick look very good.
While you do root for the owners of Better Fresh Burger to succeed, it is the burger that you really need to root for.
Better Fresh Burger is located at 101 North Victory in Burbank – right on the corner of Olive and Victory. 747 477-1860 (they take phone orders in advance and do catering). Open M – Thurs. 7 am until 9 pm and Friday and Saturday until 10 pm – closed on Sunday.
Better Fresh Burger receives: Could Use a Rewrite

myBurbank Ratings:
Tops In Town (Outstanding)
On The Marquee (Really Good)
Could Use A Rewrite (Average or Slightly Below)
Don't Quit Your Day Job (Poor)
If you would like us to consider a location for a review – let us know HERE