At around 1:00 Monday afternoon, Burbank Firefighters responded to a report of a vehicle that crashed into a building at 333 E Magnolia Blvd.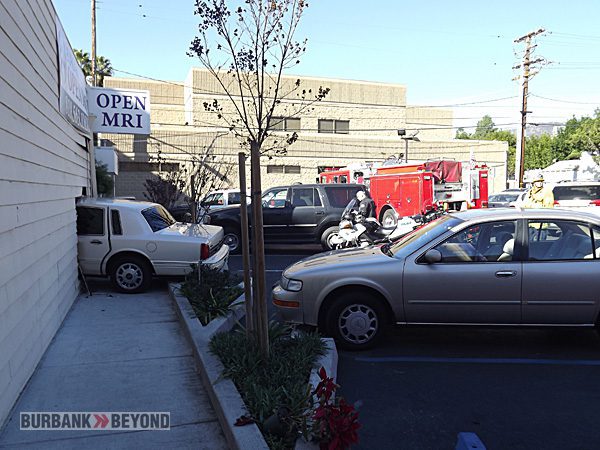 Burbank's Engine 11 was first on scene and reported a single sedan that was halfway into the building to the rear of the parking lot, with one person injured. The sole injury was sustained by the driver who was an elderly male complaining of head pain. He was treated at the scene by Paramedics and was not in need of being transported to the hospital.
No one inside the building, which was a medical facility, was uninjured by the crash. It is not clear as to what exactly happened causing the driver to slam into the building, but just prior to the crash, he had reversed into a car in the parking lot causing minor damage to that vehicle also.
The rest of the building was inspected after the accident by Firefighters and Building and Safety workers to make sure no severe structural damage or collapse would occur.