Last week we looked at the first two Seals that represented Burbank. Now the final two…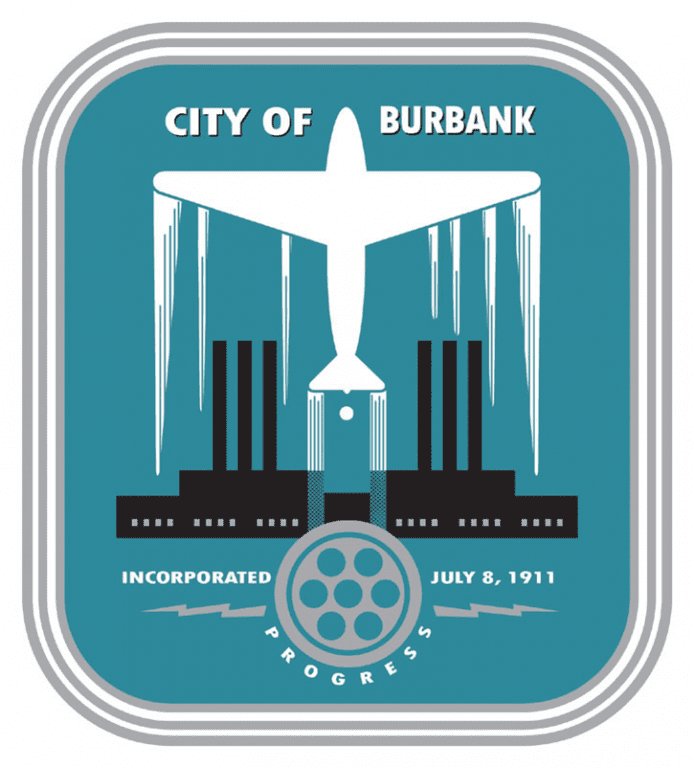 Our next City Seal took a new direction in shape and added color to the mix. The airplane received a larger part and a central place in the seal and also incorporated the look of industry. Lockheed became a huge power in the local economy and hence the planes prominent position and size. Added was a movie reel to indicate the beginning of the Media Capital of the World!
Lastly we have the current city seal which was a departure from the traditional seals that proceeded it. The shape was changed and the Air Polluting smoke stacks of industry were removed. The Airplane remained and the Movie reel was updated to a section of film with a movie lighting fixture in the film frame. Also added was the Iconic City Hall and an over all banner with the title City Of Burbank. The sunrise and mountain motif from the second seal return in a stylized fashion.
Our City Seals offer an interesting look at the city's history and Progress.
NOW AVAILABLE!!
Get your Copy of Lost Burbank Now!

Slowly fading with the city's ever-changing landscape, the places and people of Burbank's past tell a vibrant story. Before the arrival of Warner Bros. and Walt Disney, First National Pictures built its original studio lot on Olive Ave in 1926. For over sixty years, Lockheed Aircraft Company produced some of the nation's best airplanes where the massive Empire Shopping Center now stands. Heavyweight champion James Jeffries turned his Burbank ranch home and barn into a beloved landmark and boxing venue. Inventor Joseph Wesley Fawkes's scheme to build a monorail to Los Angeles became a local laughingstock. Diehard Burbankers Wes Clark and Michael Mc Daniel collect these and many more forgotten local stories where they can finally be found.